Case Study
Dungeons & Dragons | Paramount International
Our partners at Paramount engaged us to create social assets for Dungeons & dragons: Honor Among Thieves. Dungeons & Dragons is an internationally beloved IP with an enthusiastic and vocal fanbase. It was our challenge to ensure the social creative was an extension of the movie and magnified the heart of the IP. All our creative captured the fun and hilarity of the action-packed comedy, showcased dragons and famous D&D creatures, and highlighted the A-list talent such as Chris Pine and Michelle Rodriguez.
Honor Among Geeks
In the final weeks of a campaign that largely focused on attracting outsiders to the franchise, Paramount needed to appeal to loyal fans of D&D in a way that felt genuine and unexpected. We had only a week from pre-production, shoot creative direction, through to final delivery to create a meta ad that blended the world of Freaks and Geeks with Dungeons and Dragons, resulting in a fresh piece of marketing that enticed devoted fans of both properties.
BTS Capture
We had the opportunity to send our producer and a small crew to the set in Belfast to capture behind the scenes content, EPK interviews with all the cast, and character motion posters.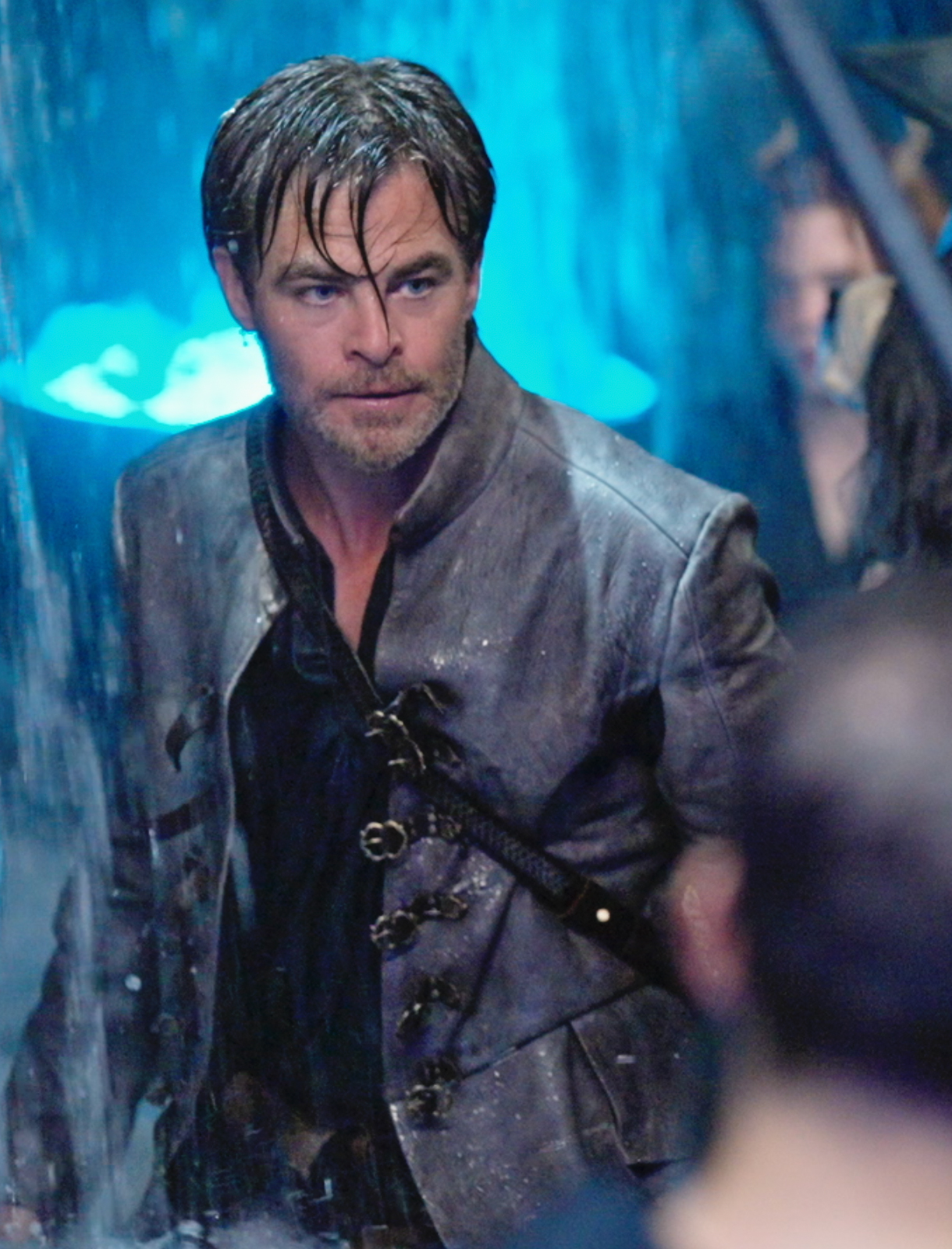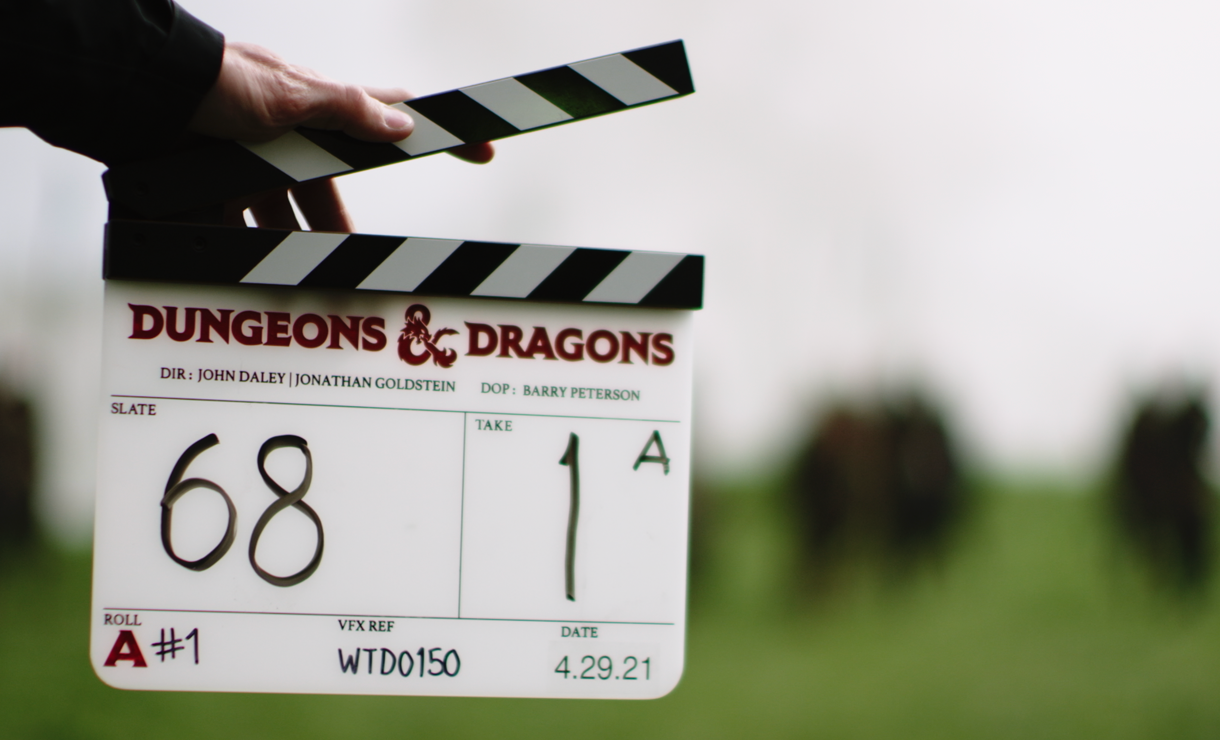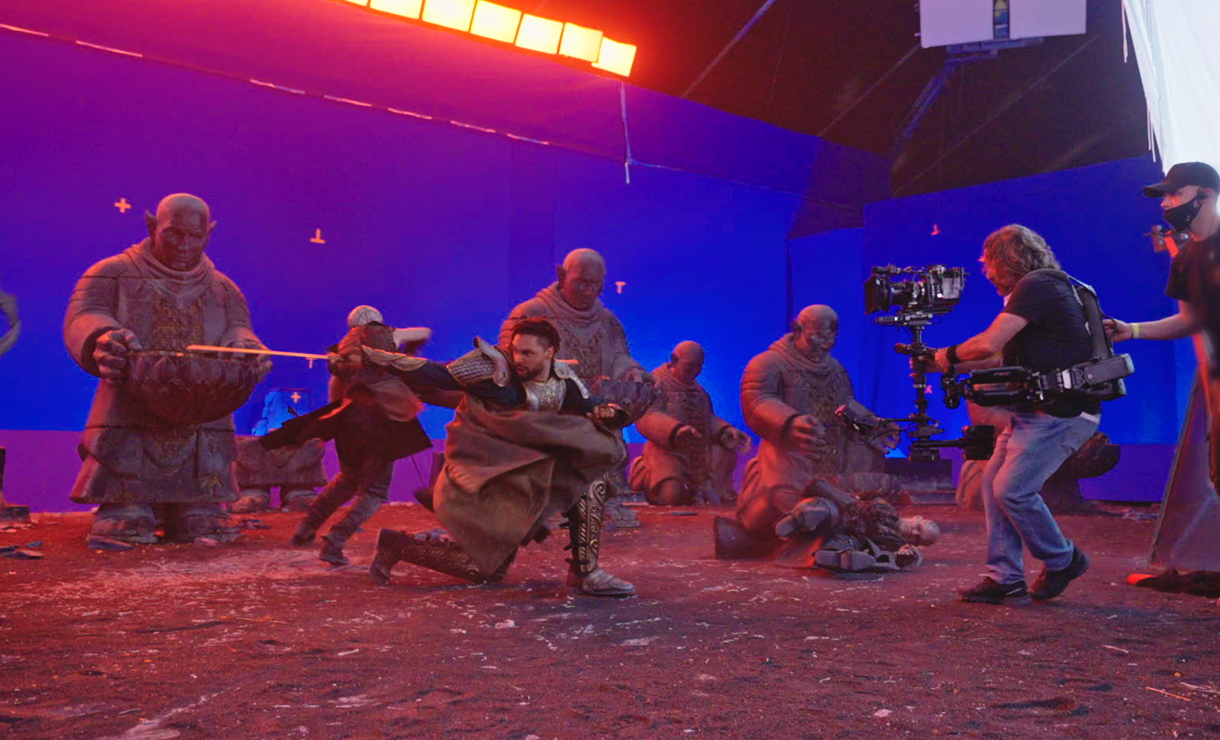 International Toolkit
We created a variety of assets for the global market. Partnering with the Paramount International theatrical team, each asset was created using templates that would allow for each market to localize in the language of the region.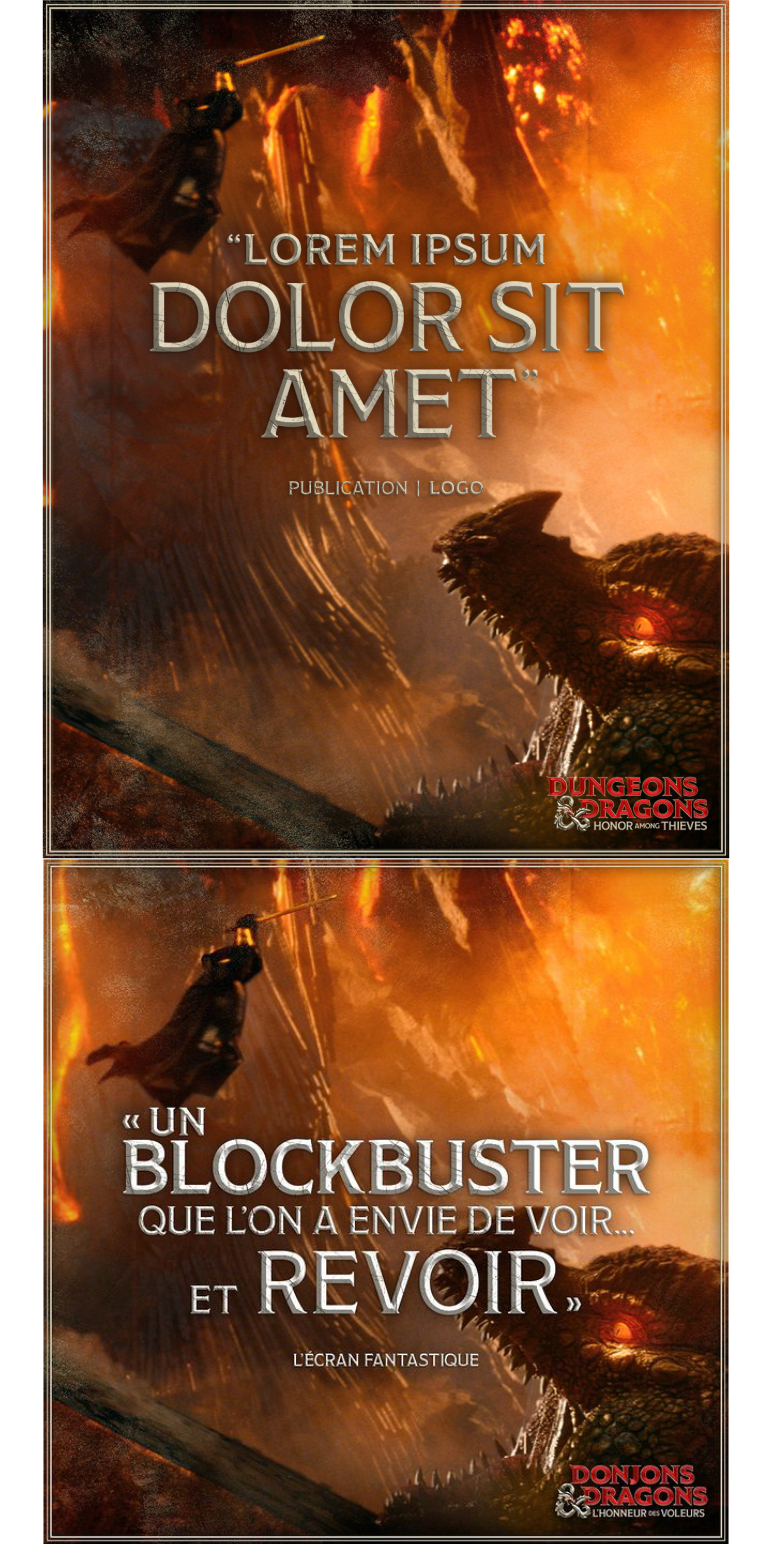 Social Creative
We created GIFs, Giphy Stickers, and assets that highlighted the Rotten Tomatoes score, the A-list talent, and the fantasy/adventure genres.