Case Study
PC Game Pass at The Game Awards
To announce the official name change from Xbox Game Pass for PC to PC Game Pass as well as announce 4 new titles coming day one to the service we wanted to make a statement at The Game Awards that would stand out amongst a night of big announcements. So we created a meta spot with Lil Dicky and GaTa, plucked right out of an episode of their hit FX series 'Dave', we enlisted help from popular streamers 100 Thieves, and we created a 4th wall breaking moment on Twitter to announce the 4 new day one games coming to the service.
In the spot, GaTa "leaks" an image of upcoming PC Game Pass games. We used the opportunity to create a moment on social, driving fans to GaTa's Twitter at that exact moment to discover the full list on new games.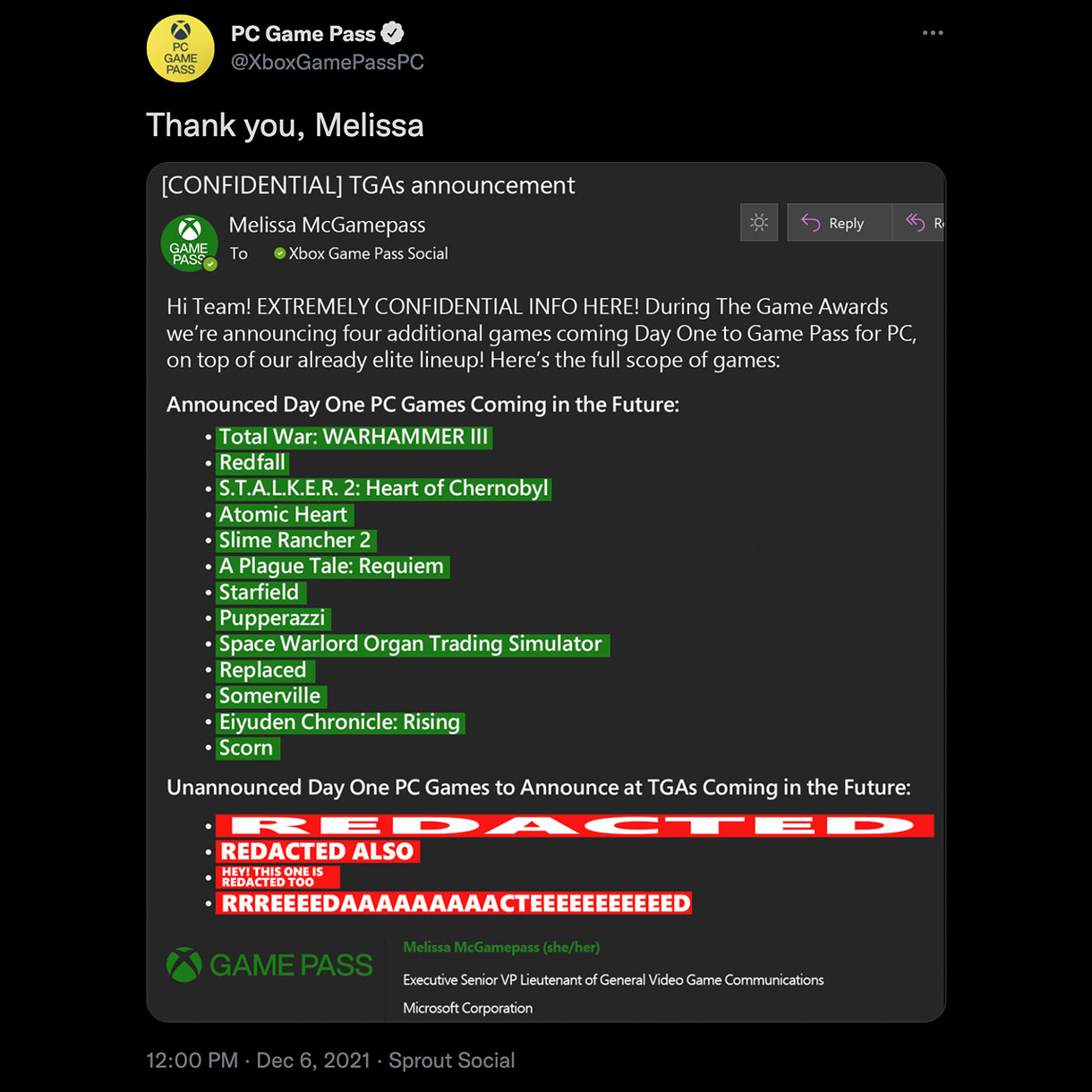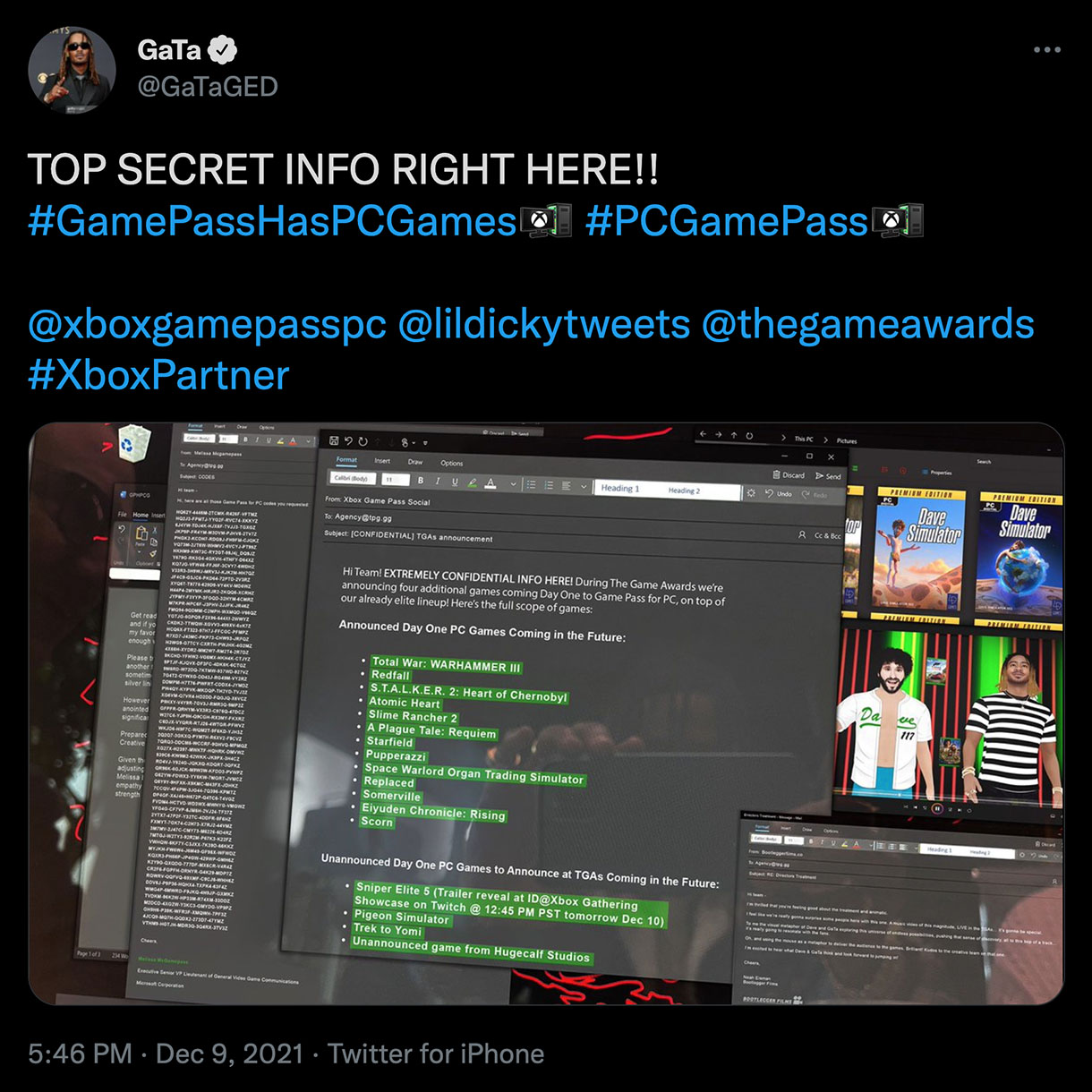 After the spot aired, fans immediately began blowing up on social, uncovering hidden codes and hyping up the spot. PC Game Pass stole the show, earning global press coverage about the announcement titles and the name change.