Case Study
The Hulu Motel | Hulu
Through our customized website, TheHuluMotel.com, interactive social posts, and influencer partnerships we were able to drive awareness and engagement to this amazingly epic brand campaign for Hulu.
We kicked off the campaign with a motion piece that was not only visually captivating, but also a nod to the travel magazines of yore.
We curated an in-world experience with a welcoming bellhop video to greet everyone checking in to the hotel.
We leveled up the campaign and real world activation with a fully immersive microsite that let audiences explore the Hulu Motel and its amenities and rooms.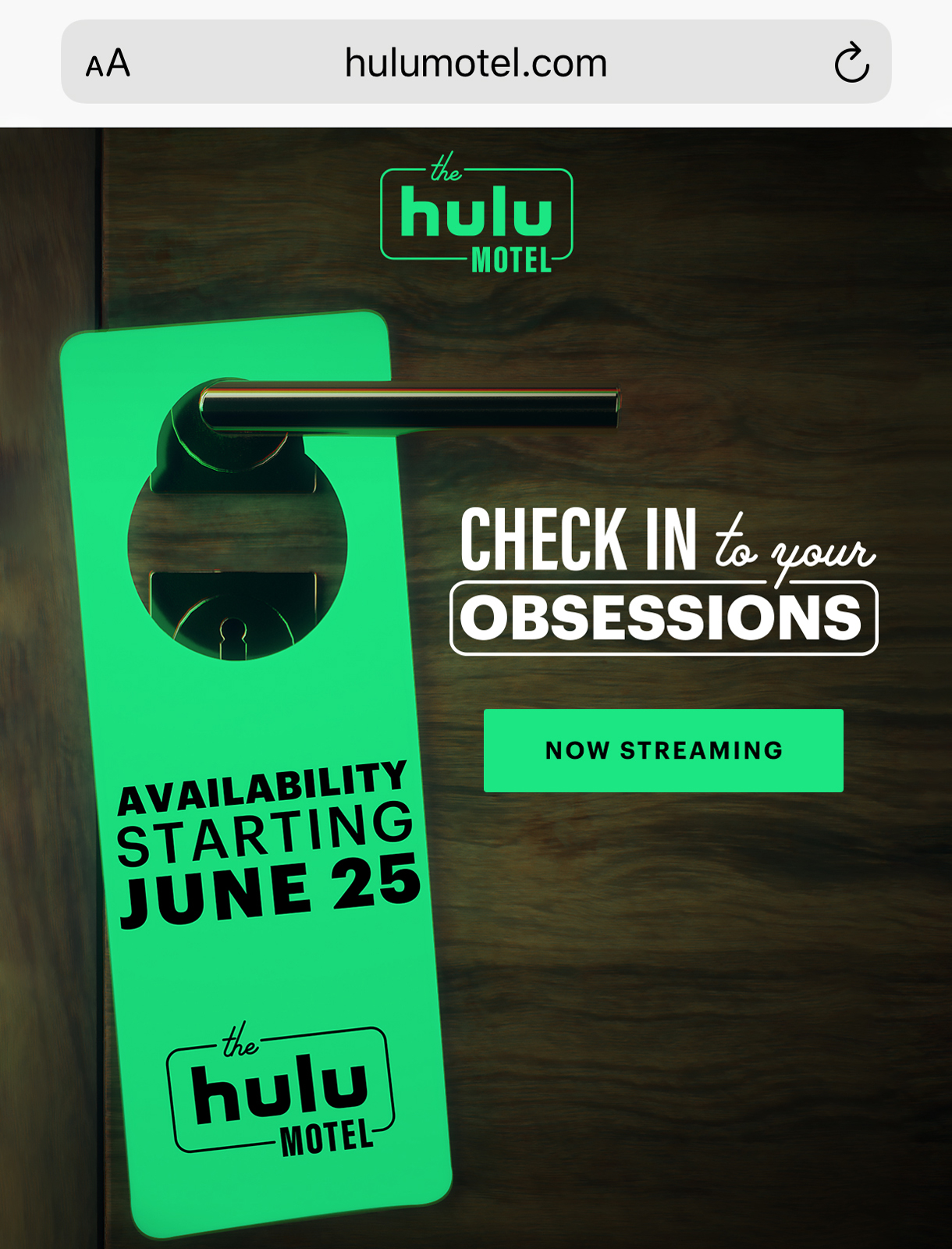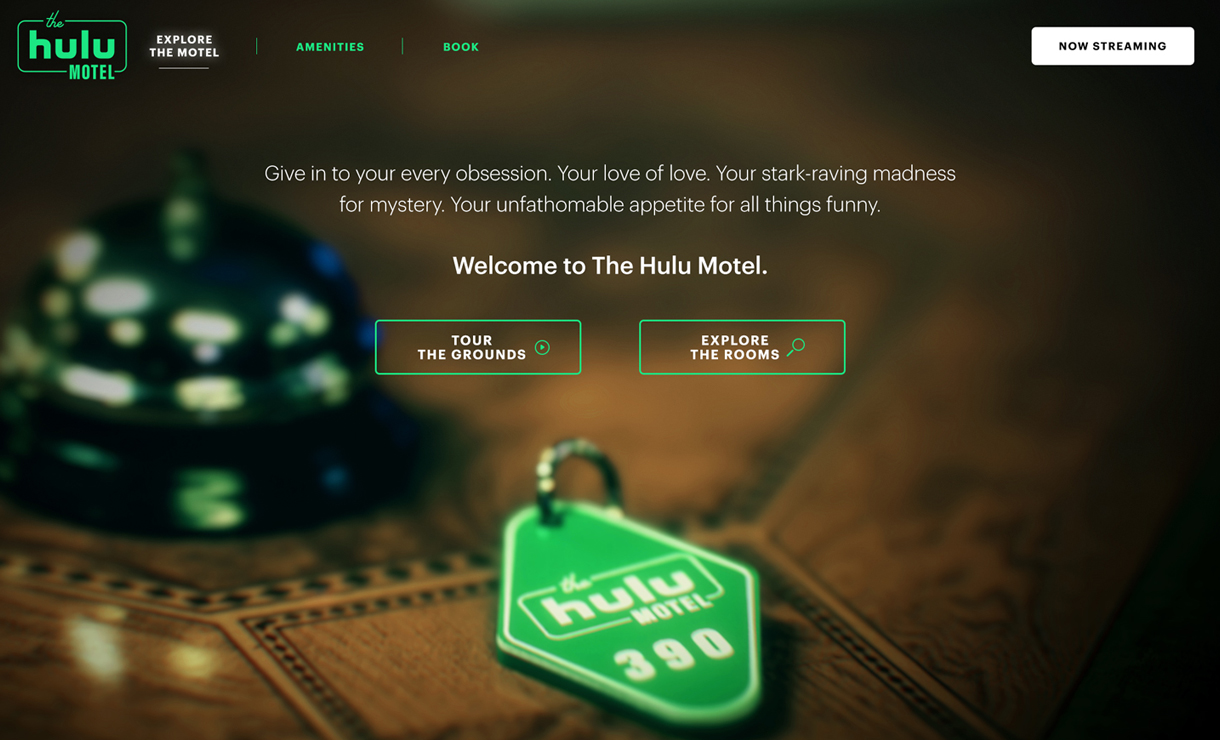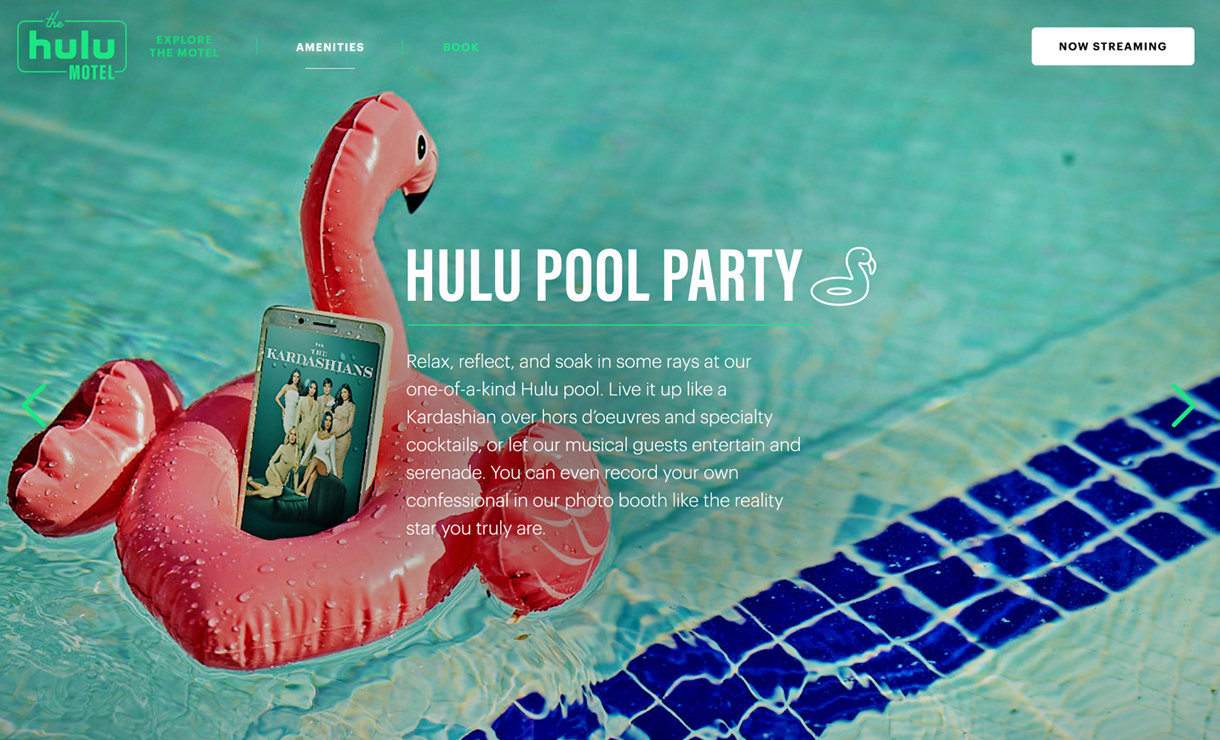 Our team went to the activation and captured content to further the social extension of this brand campaign.
We partnered with influencers from Instagram, TikTok, and YouTube to garner buzz and create unique content around its opening. The strategy to work with influencers from multiple platforms ensured we were able to reach a wide variety of demographics and have them drive traffic to the booking website, fuel awareness, and supercharge the Hulu conversation on social media.