Case Study
AP Dhillon: First of a Kind
This docu-series follows the journey of AP Dhillon and his team as they navigate the monumental success of his music career, embarking on nationwide tours while delicately balancing his personal life. Our challenge was to transform this documentary into India's biggest Young Adult Hit of 2023 and generate conversation around his global domination and personal life. We were entrusted with the mission to generate excitement by offering audiences a peek into Dhillon's creative process, marking the very first time he unveils his music-making process. In collaboration with Prime Video, we were enlisted to create the Trailer, TV Spots, Key Art, O&O and a suite of organic/paid assets, allowing us to work in close synergy with Dhillon's own team.
AV
Crafting the main trailer required us to delicately blend the never-before-seen-or-heard facts about Dhillon's extraordinary journey, spanning from his origins in Gurdaspur, Punjab, India, to his transformative experience in Toronto, culminating his rise to stardom.
To enthrall and engage audiences while capitalizing on the documentary's unique content, we showcased not only his music but also the intimate aspects of his personal life, including his sense of humor, vulnerabilities, relationships with family and friends – each serving as captivating hooks to capture the audience's attention. Furthermore, to build even more intrigue, we aimed to generate significant interest around the intricate process behind Dhillon's music-making journey, instilling urgency and anticipation around his upcoming projects.
Beyond the trailer, we crafted thematic spots for both TV and digital platforms. These assets were used across multiple countries to execute targeted campaigns tailored to Dhillon's dedicated fan base.
Key Art
For the artwork, we crafted a range of captivating iterations that included images of Dhillon's dynamic performances, providing an intimate glimpse into the life of an entertainer and teasing the musical essence of the documentary. Our objective was to showcase him as a performer while infusing each image with unique stylistic elements.
During the creative process, Dhillon's team had creative authority over image selections and the desired tone of the art itself. As we collaborated together to finalize the art, we aimed not only to highlight vivid colors and vibrancy but also to create visuals that engaged audiences, sparking conversations about Dhillon's remarkable success, global domination, and unwavering dedication to his craft.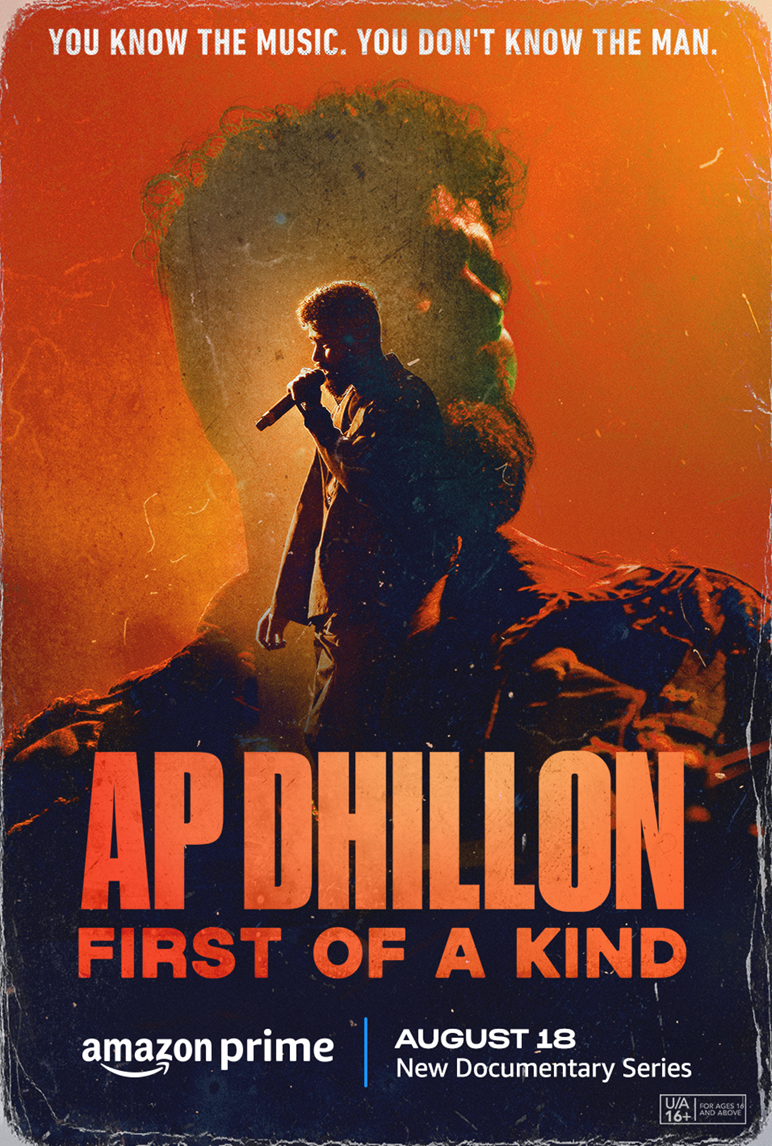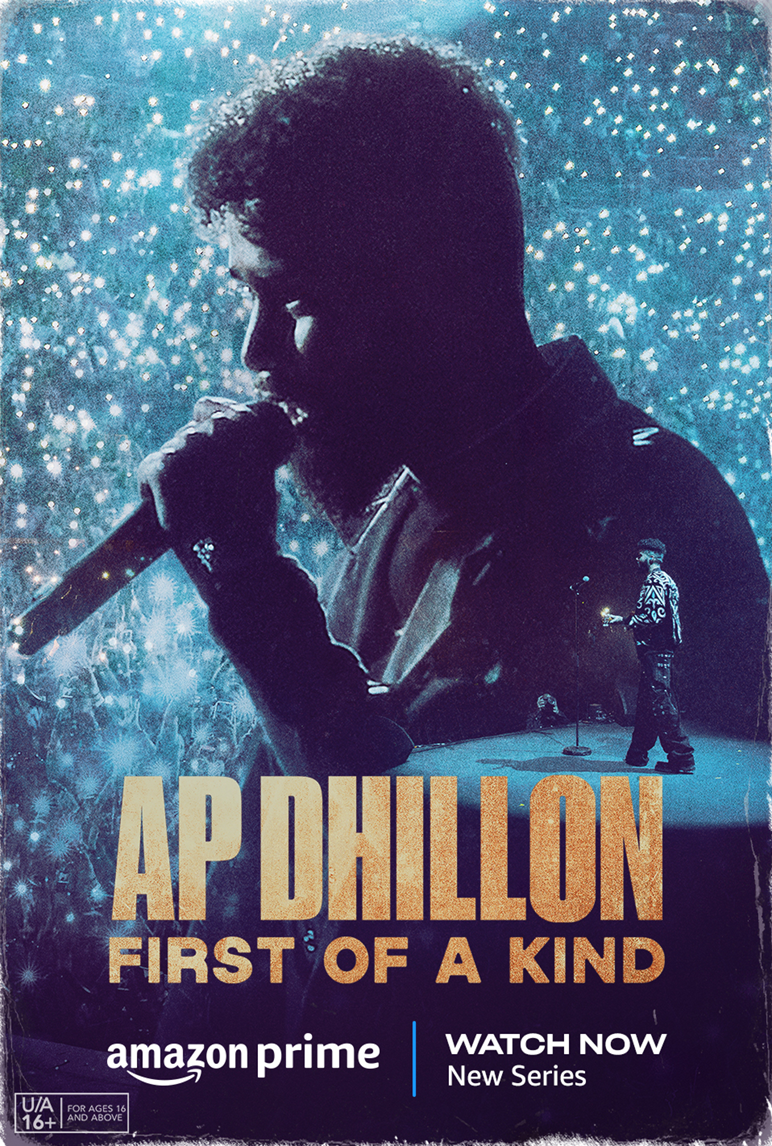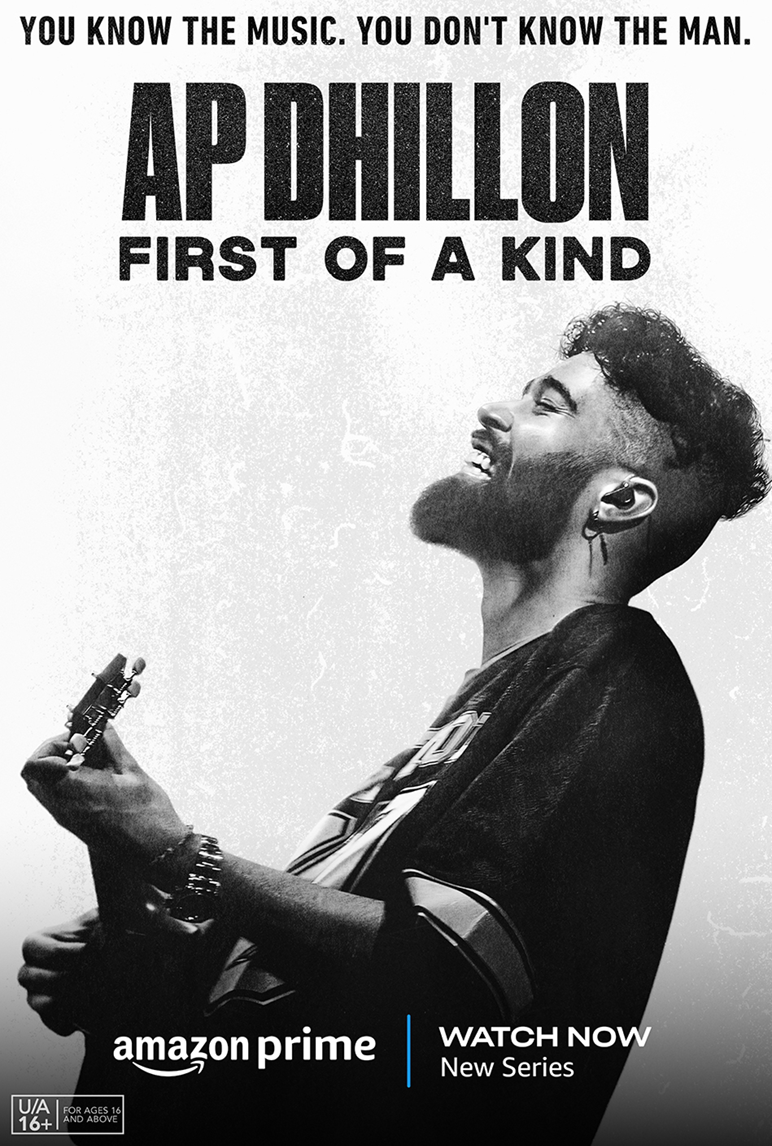 Results
From the very launch of our trailer, we garnered 13 million views attracting viewers not only from India but also from the United States, the United Kingdom, and Australia. Following the trailer's debut, the excitement surrounding the show skyrocketed, culminating the creation of a motion key art poster displayed prominently in Times Square. In addition, our paid spots running across digital and broadcast platforms played a pivotal role in amplifying the hype, resulting in global viewership as the show streamed across multiple countries.