Case Study
Eternals | Disney, Marvel Studios
Together with our partners at Disney and Marvel Studios, we took on the unique and ambitious challenge of introducing an ensemble cast of new characters and a new story for the beloved Marvel Cinematic Universe. Our campaign embraced the novelty, building excitement and anticipation while focusing on the epic scale of this new phase of the MCU, introducing the heros through emotion, humor, and most importantly, their unique powers. The Marvel universe will never be the same.
Key Art
Our key art introduced our new team in an epic and expansive world, brimming with possibilities on the horizon. The characters traversing the landscape toward a point unseen alludes to the adventure they're about to embark on. Lastly, we made sure to portray the extensive cast in an organic way.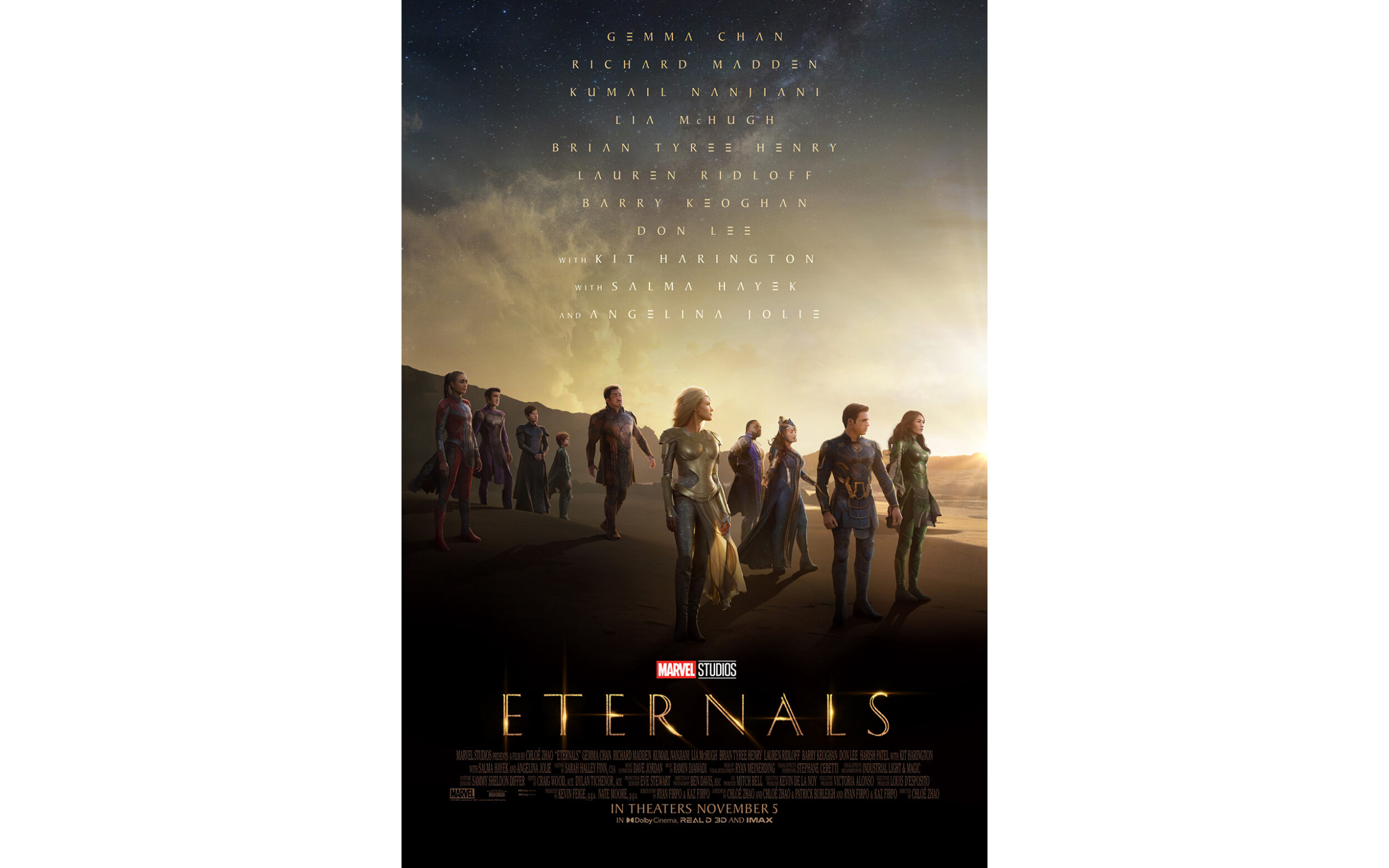 Trailer
Our trailer had the heroic task of introducing the world to an all-new team of Marvel characters – while ratcheting up audience excitement for their arrival. We accomplished this by intricately weaving together impactful moments of humanity, emotion, and humor for the film's ten superheroes, all while establishing their team's place within the overall Marvel universe and highlighting the world-shattering conflict and epic action to come.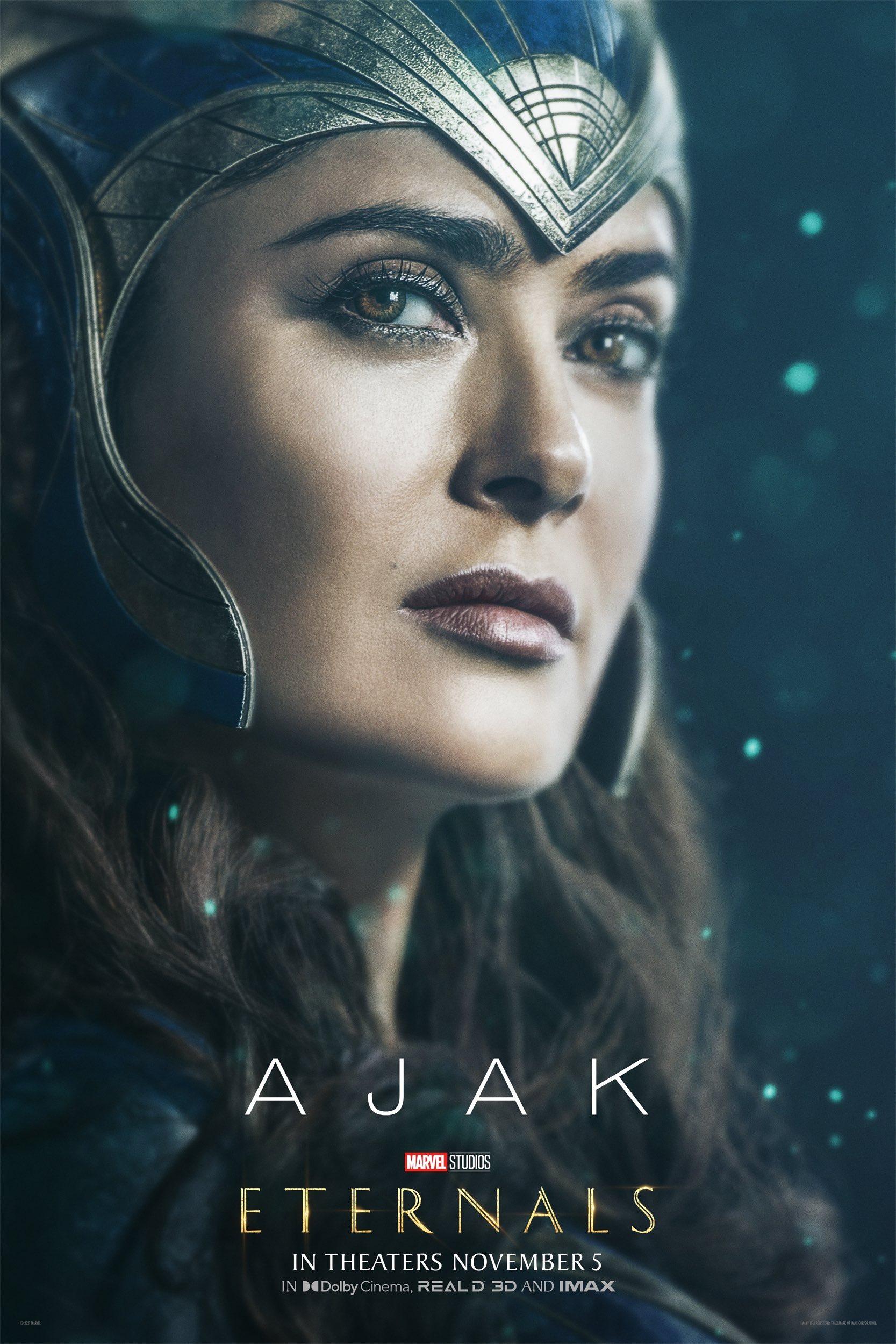 Character Posters
Each of our character posters shows our new heroes in a majestic and ethereal way, giving the feel of being both powerful and other-worldly. It was also important for us to portray our diverse cast, not posed, but in a very human and natural way that relates to their character's journey.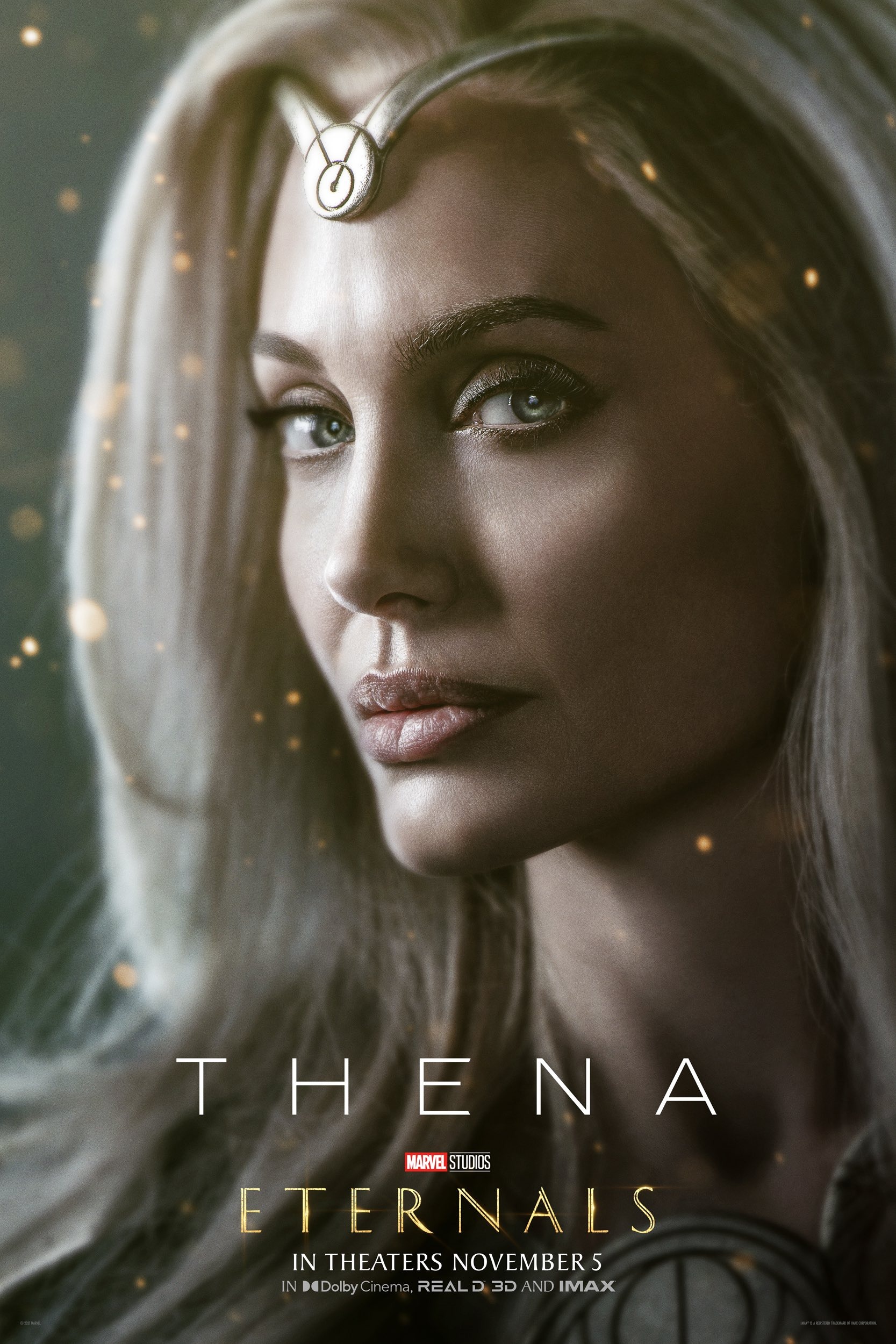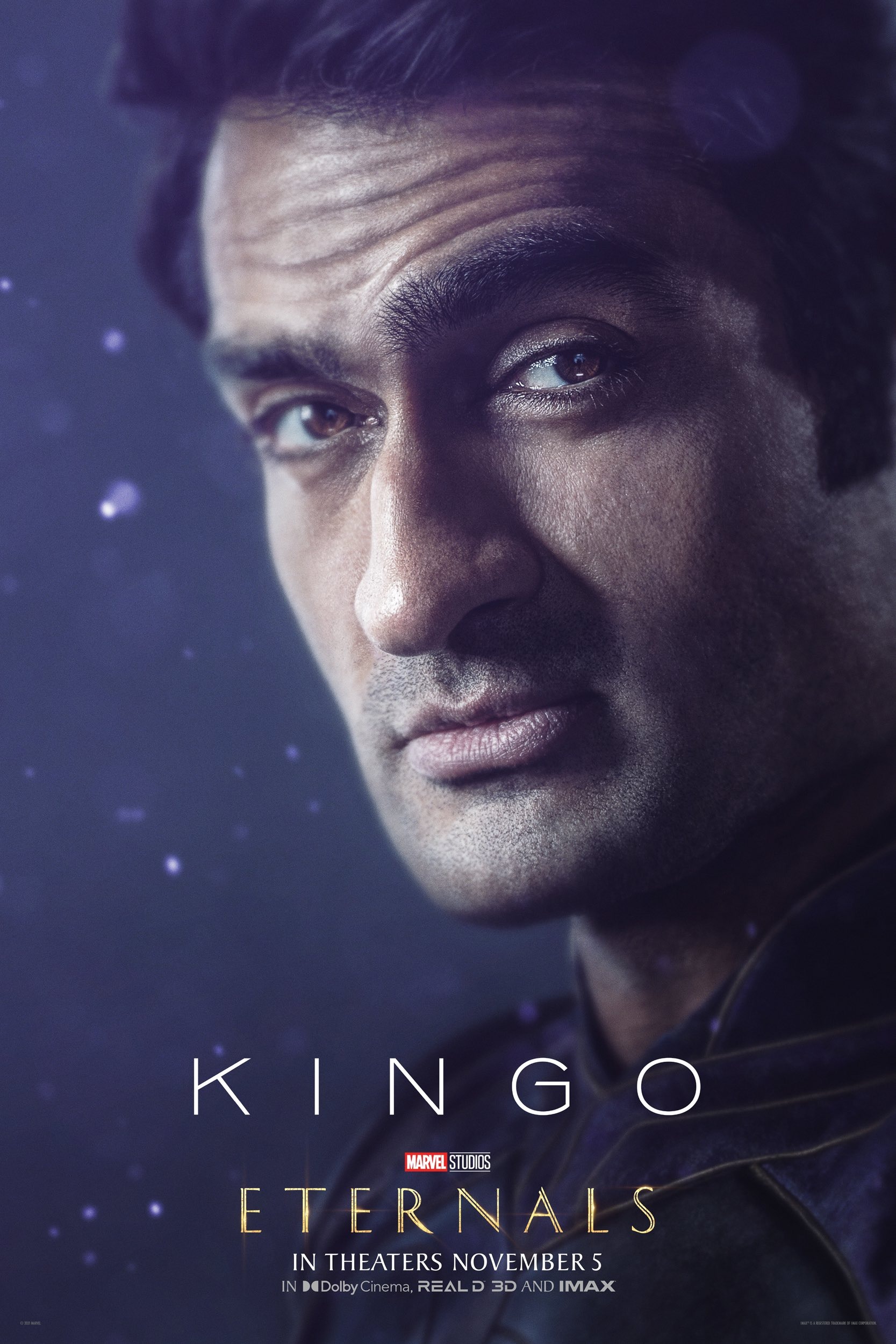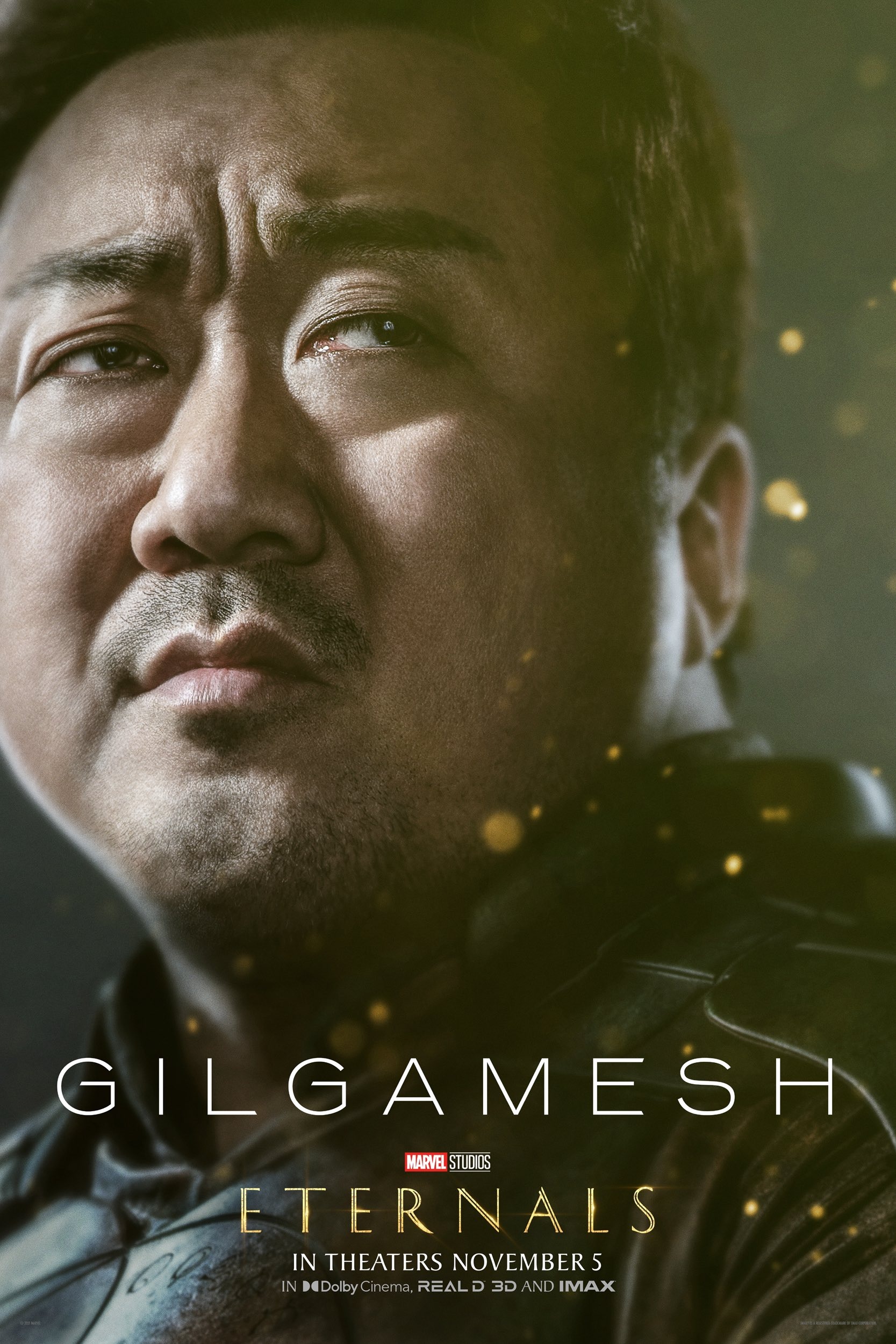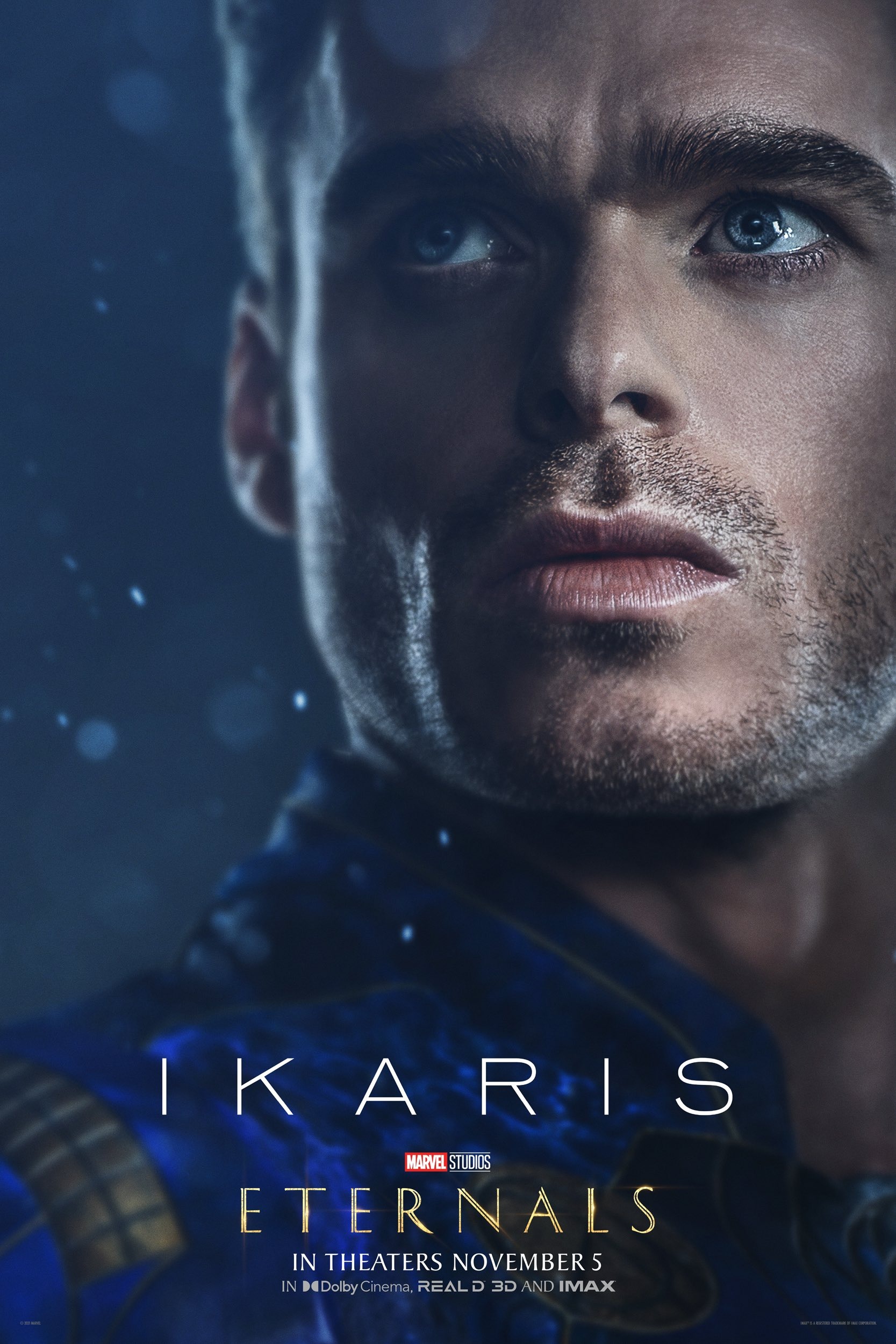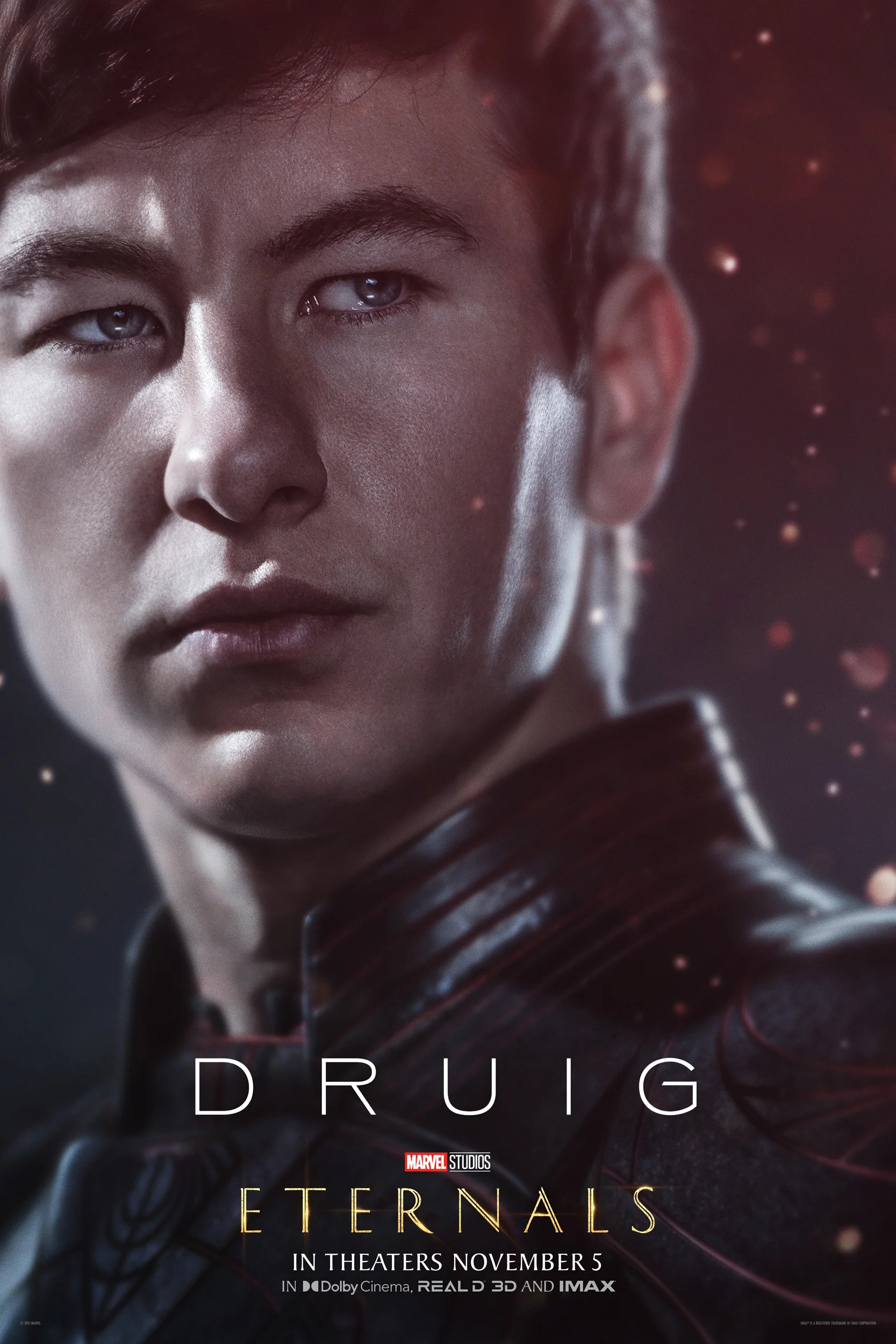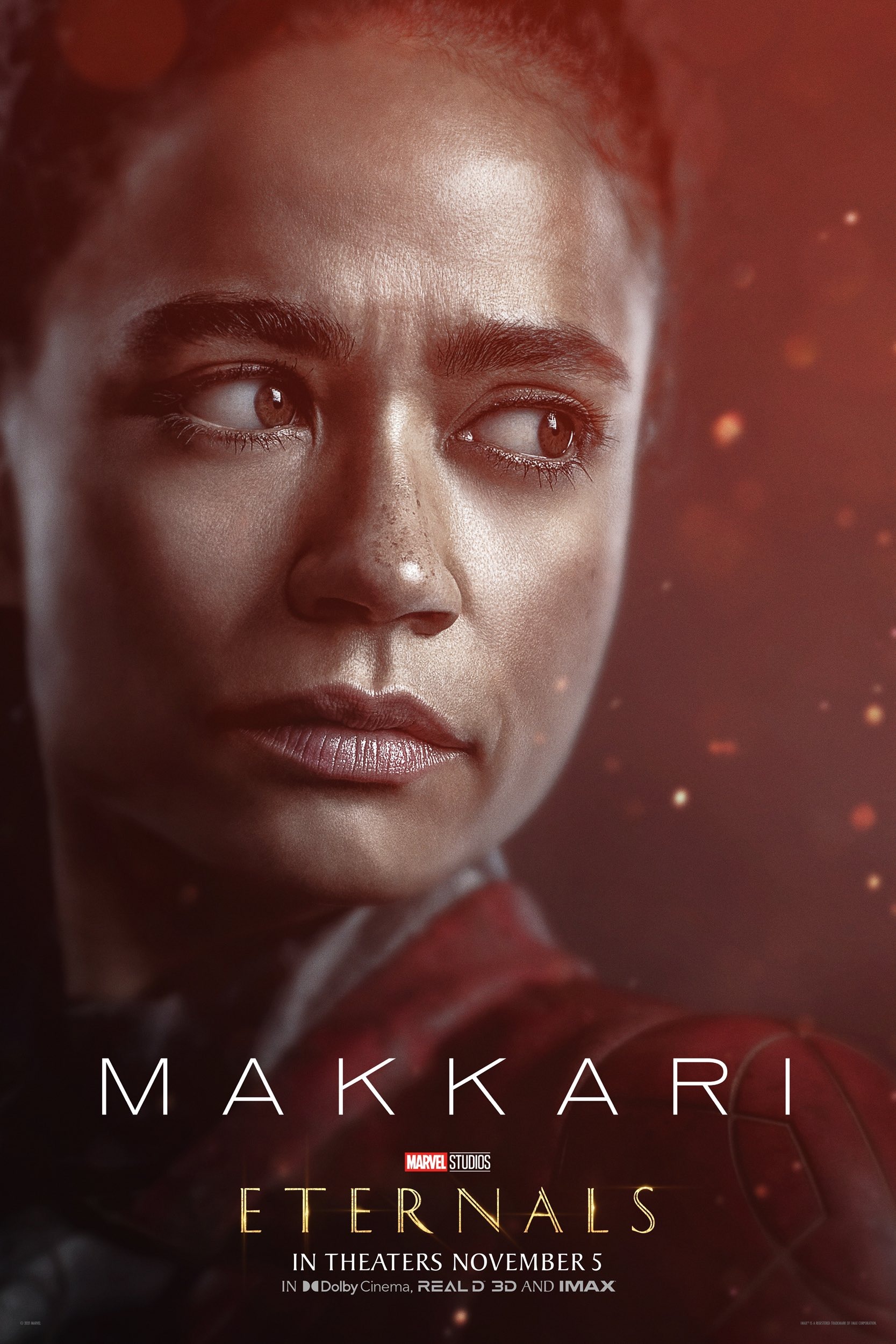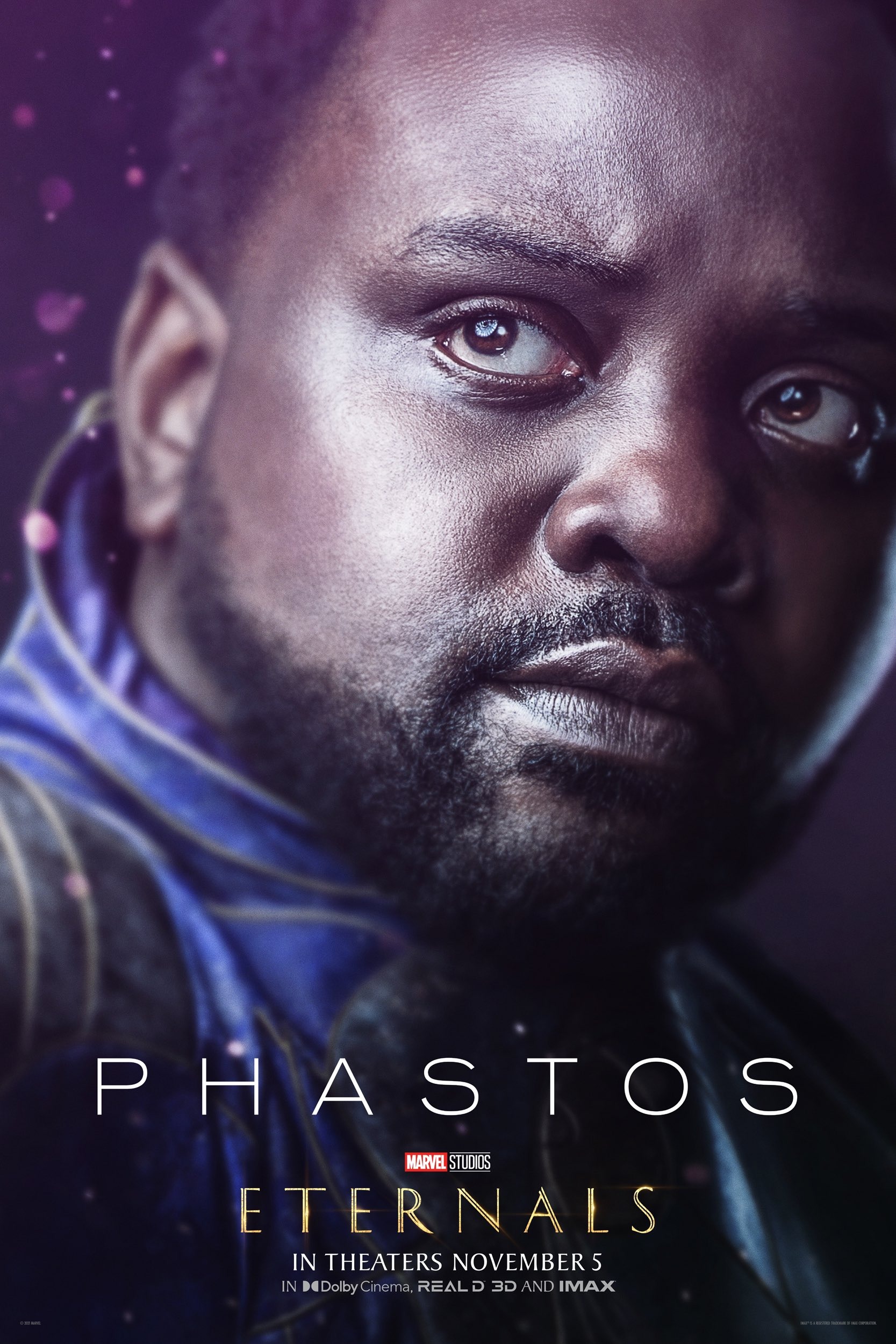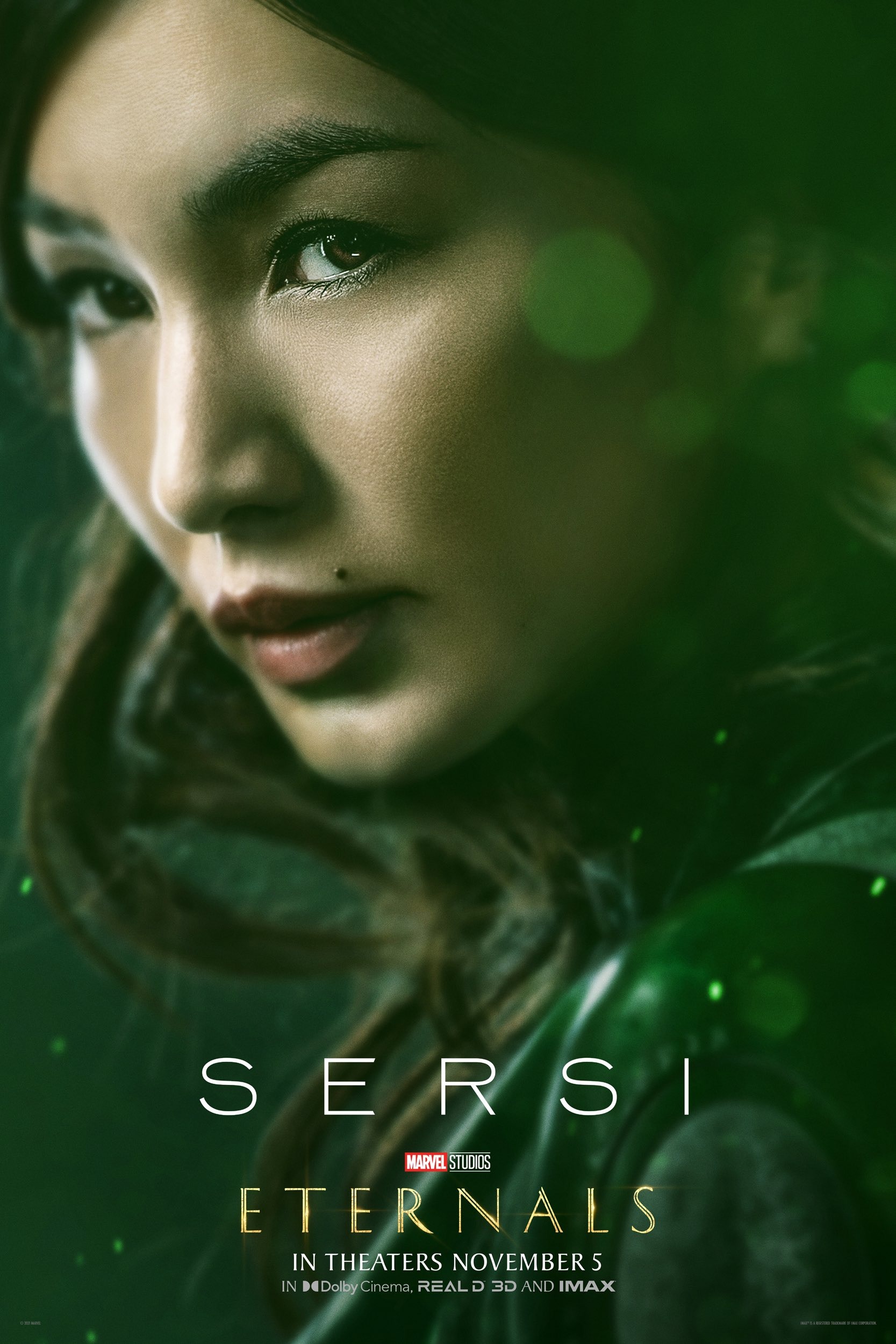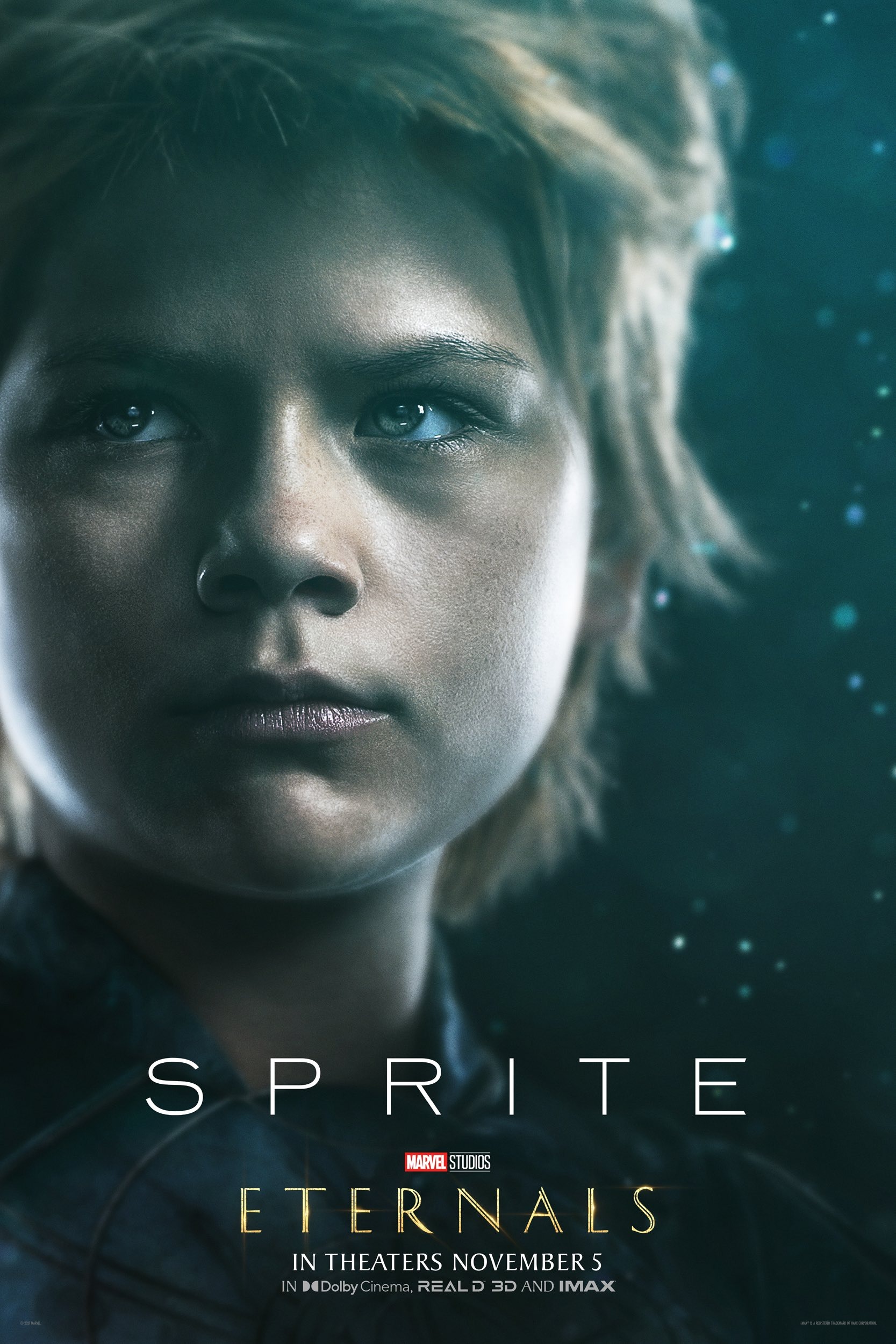 TV Spots
Additional spots fused arresting editorial with stunning visuals to further elevate and eventize the film's universe-altering stakes. By building anticipation around an unrivaled audience experience and showcasing Chloé Zhao's visionary filmmaking, our collection of attention-grabbing creative positioned Eternals as a Marvel movie event like no other.
Finally, each of the below designs was used as partner pieces with Disney's cinematic partners, including RealD, IMAX, and Dolby.