Case Study
Fiat 500X & Zoolander 2
In 2015, Fiat had secured vehicle placement in Paramount's long awaited sequel, Zoolander 2. Our challenge was to find a shared DNA among the two brands, then bring the spot to life in a way that transcended traditional advertising.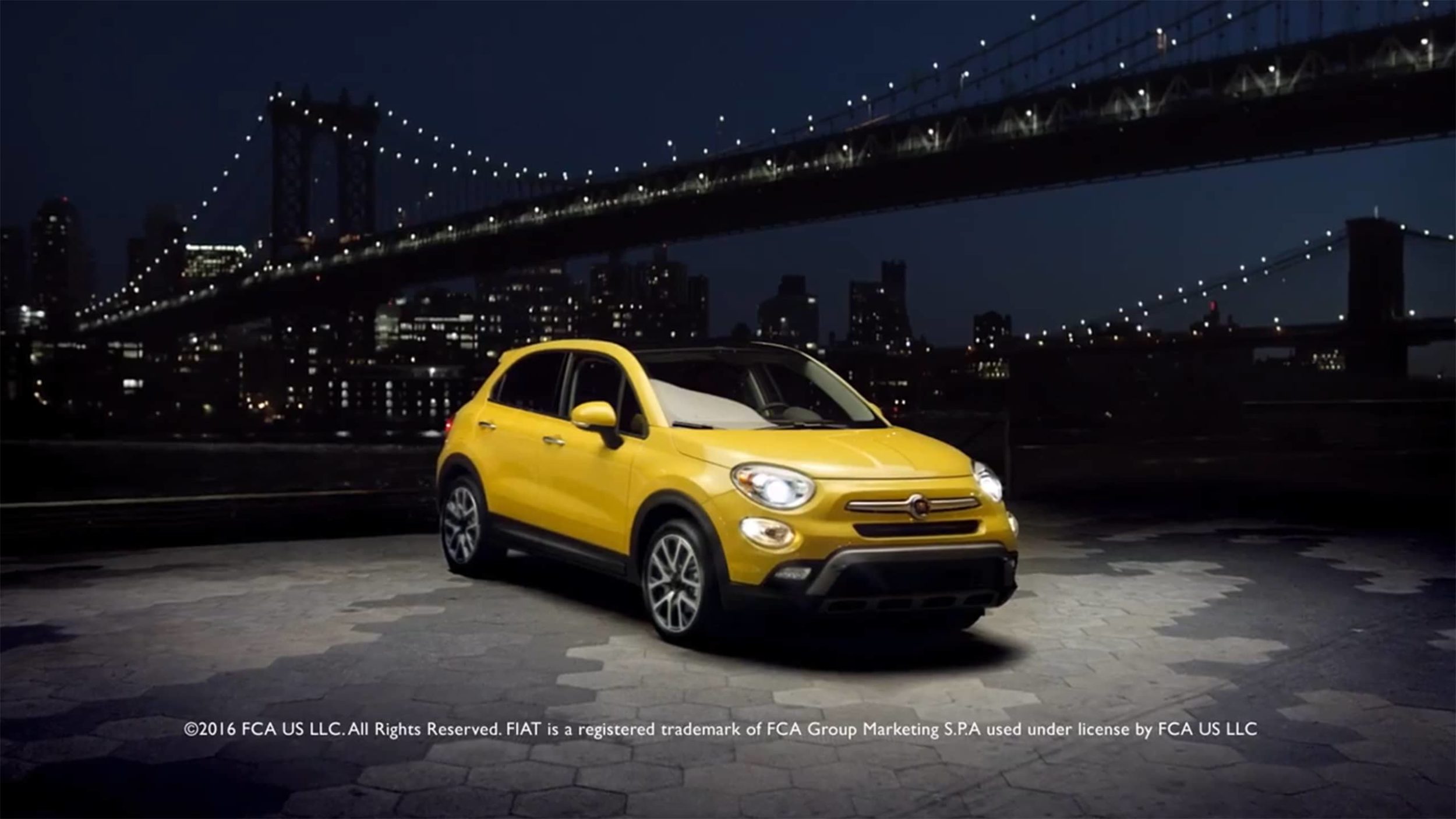 We found that The FIAT 500X and Derek Zoolander share the same DNA… both are ridiculously good looking models and both have an incredible sense of style. If Derek Zoolander was caught driving through a speed-camera, he would think that the flash was a fashion photographer trying to capture his signature look. And he'd break into an impromptu photoshoot…with a traffic camera.
With every flash of the camera, we not only showed off Zoolander's signature "Blue Steel" look, but also the 500X's best angles in a manner that was organic and didn't position the car as traditional product sales.
When you're really, really ridiculously good-looking, you want to show off every angle. That's what we did for the European market with print ads featuring the Fiat 500 in red.
We shot stills of all three cars for print ads for the U.S.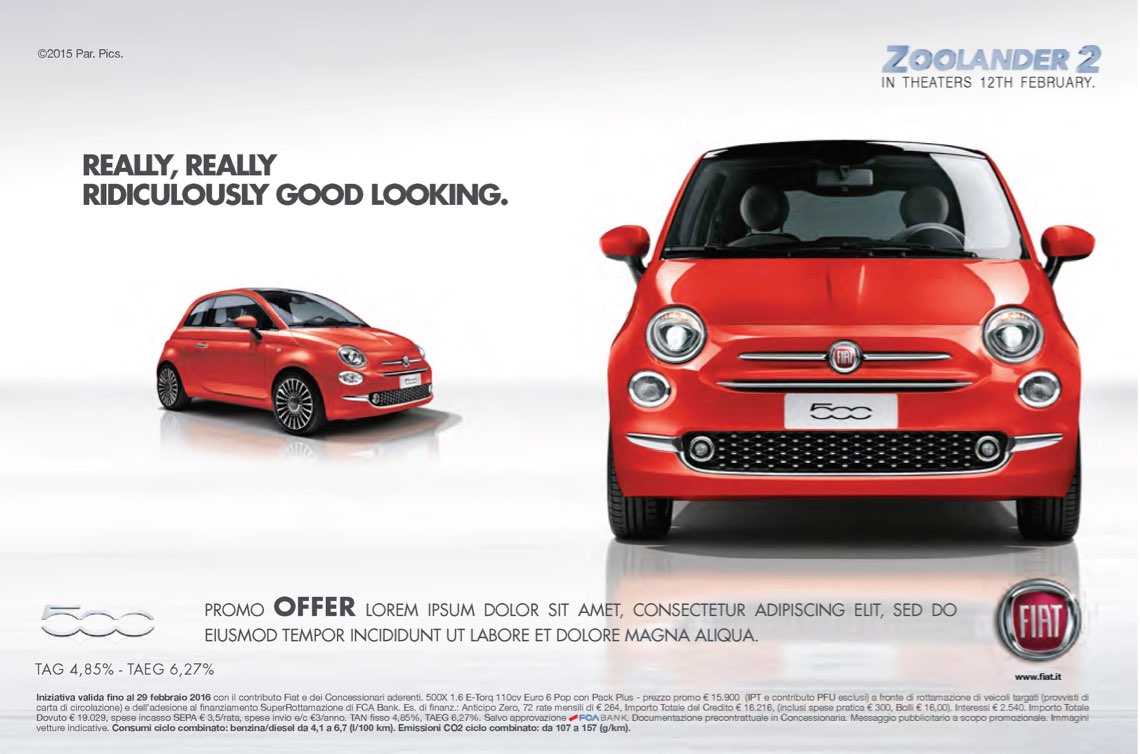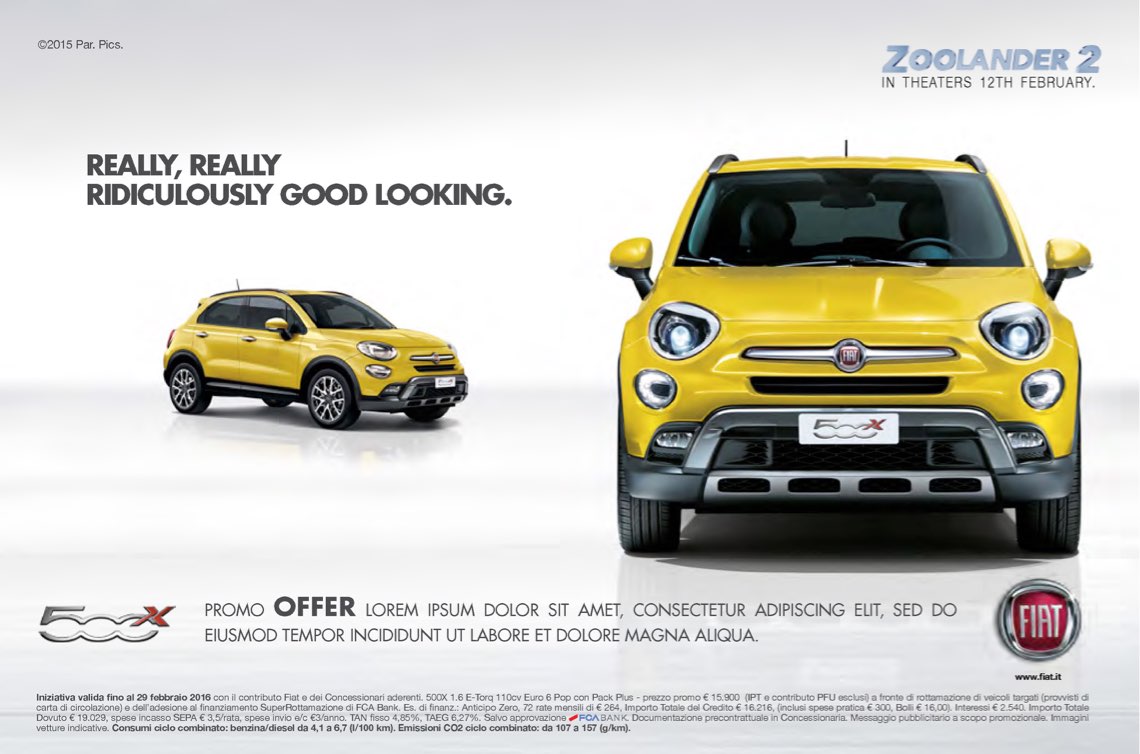 Our campaign was featured in Creativity Magazine as "Pick of the Day."  It was an Ad Age "Editor's Pick." It won the agency a Gold Clio for best brand-entertainment integration. And it was a blast working with Ben Stiller and his team.