Case Study
Game Pass Has PC Games | XBOX
With low awareness of the service and an audience adverse to traditional marketing we launched a self-aware, direct and unapologetic campaign to let the PC Gaming world know that GAME PASS HAS PC GAMES.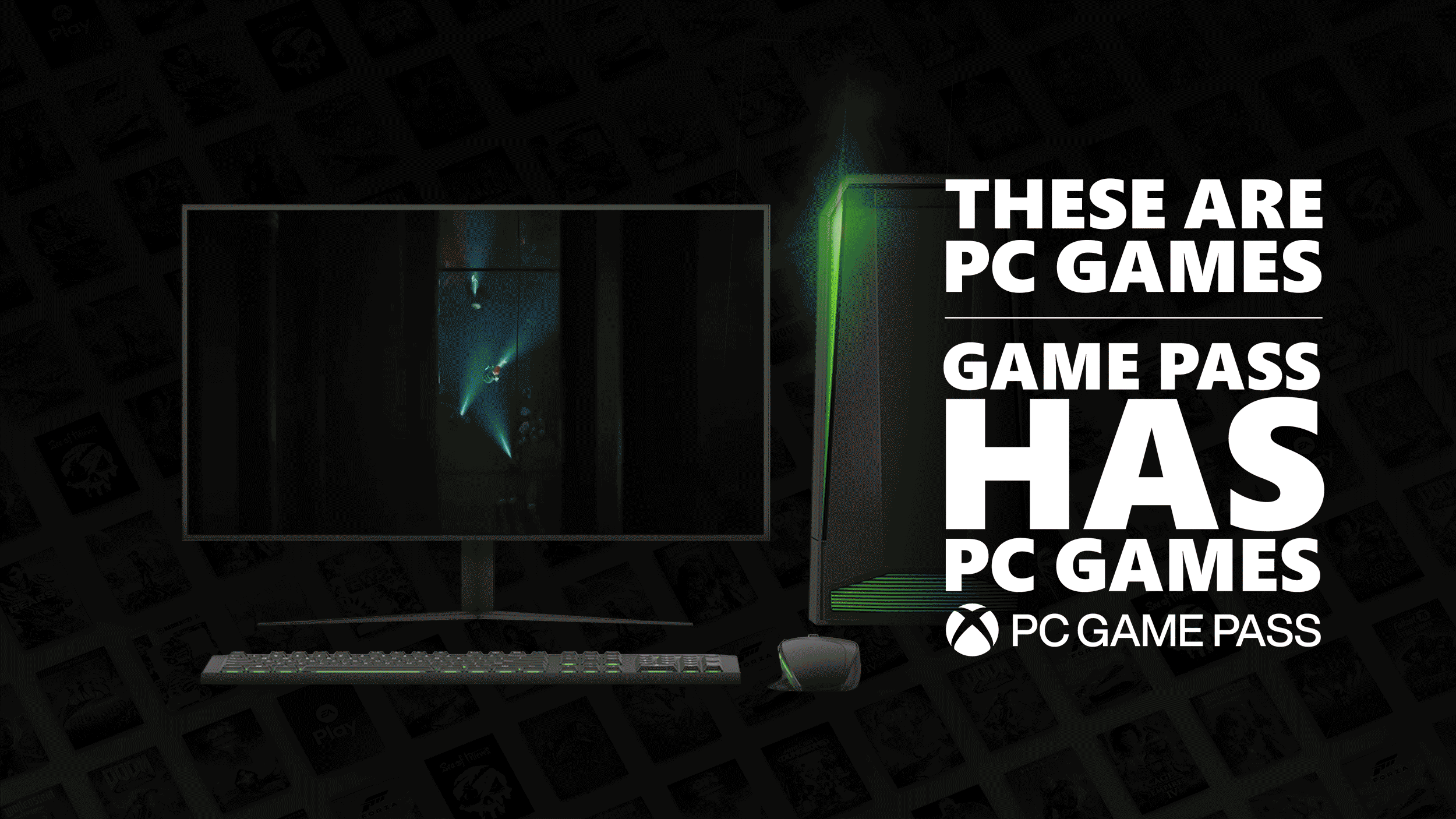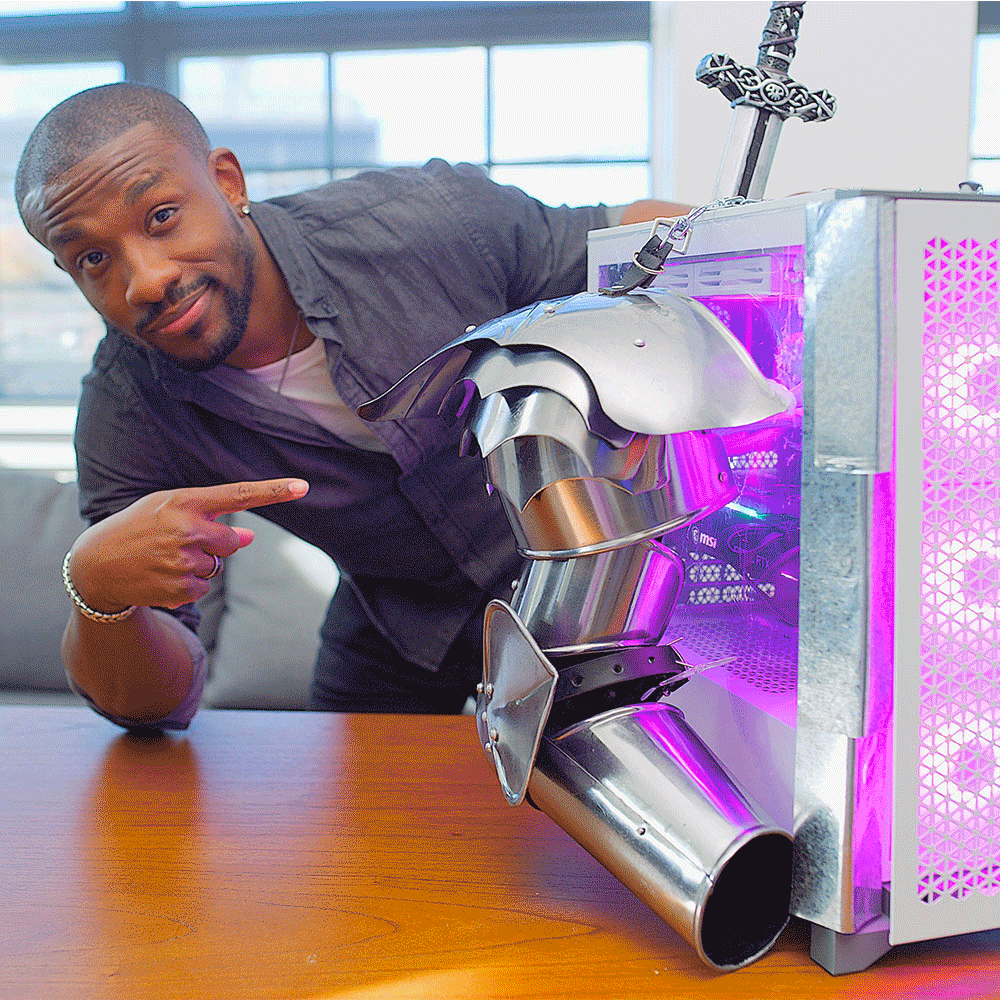 PC BUILDER SERIES
To kick things off, we partnered with two of the most prolific PC builders on the internet to create one-of-a-kind gaming PCs for each major tentpole title that launched on PC Game Pass in 2021.
Austin Evans and UrAvgConsumer crafted each custom rig and personally delivered them to a different celebrity athlete for each title. The Atlanta Hawks got their own Back 4 Blood inspired rigs, F1 driver Sergio Perez received a custom Forza Horizon 5 rig built into a racing wheel, and George Kittle got a Halo Infinite PC to match his super fan status and Master Chief tattoo.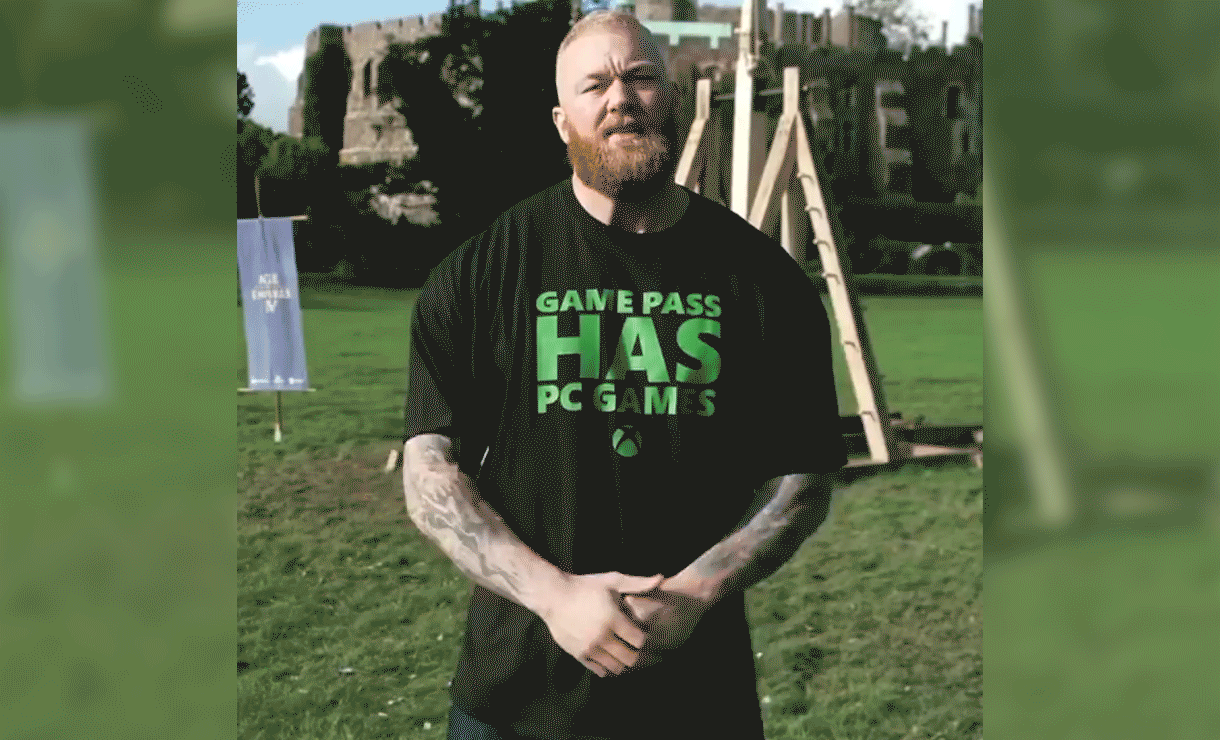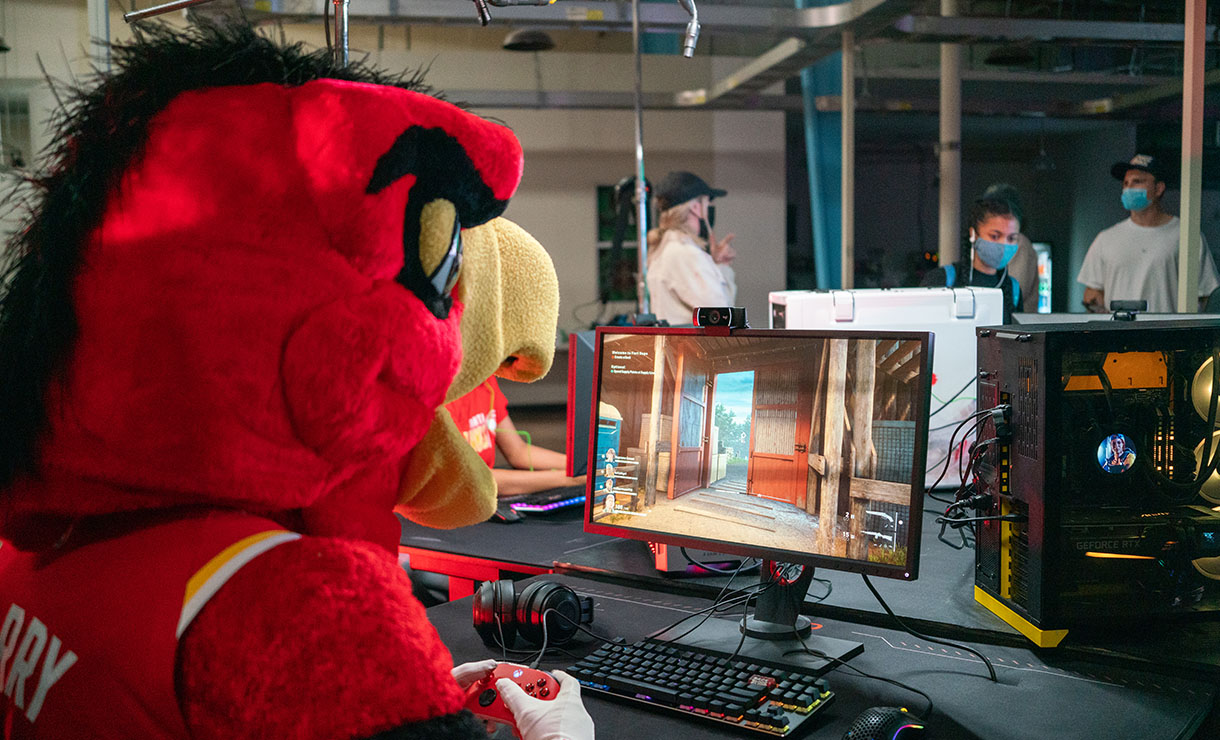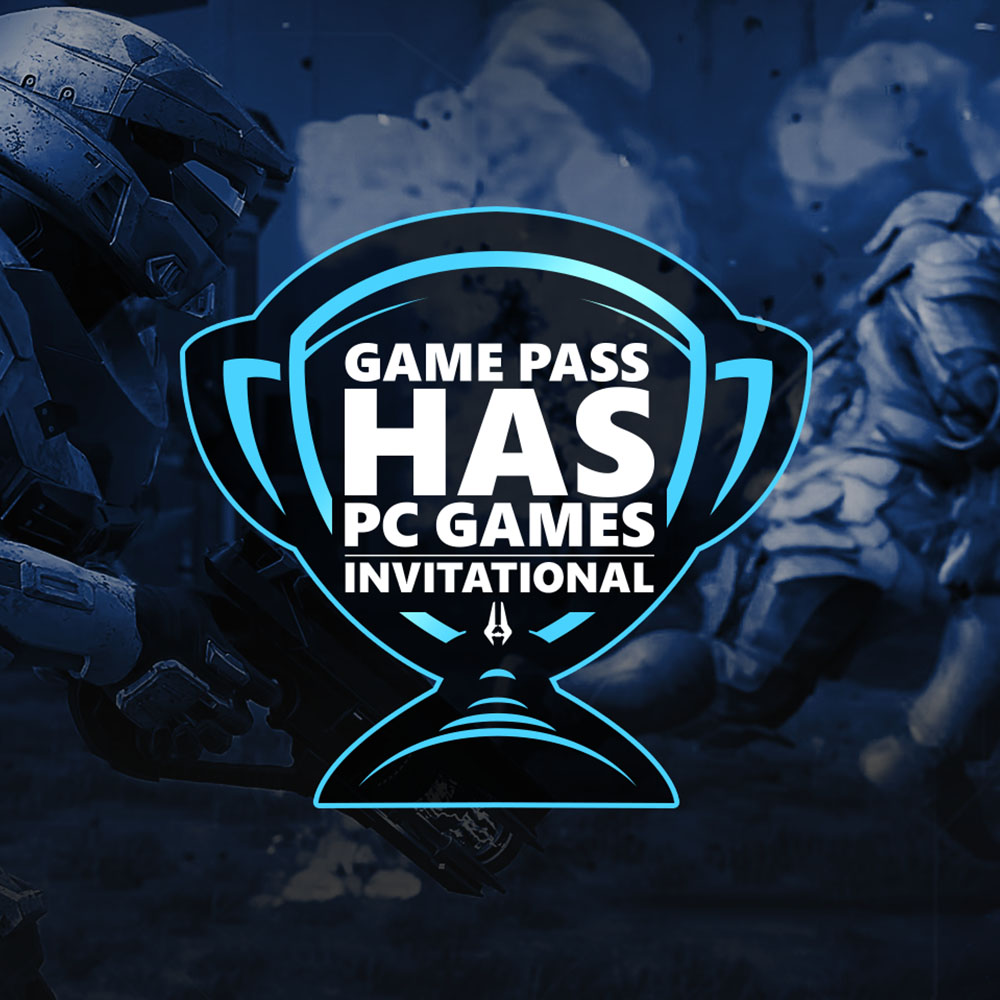 BOOM TV "GAME PASS HAS PC GAMES" INVITATIONAL
To celebrate the highly anticipated launch of Halo Infinite, we partnered with Boom.tv to host the Game Pass Has PC Games Halo Invitational.
16 of the top PC streamers were invited to compete for the $50,000 prize pool with custom personalized audio messages on Twitter, recorded by the Master Chief himself, Steve Downes.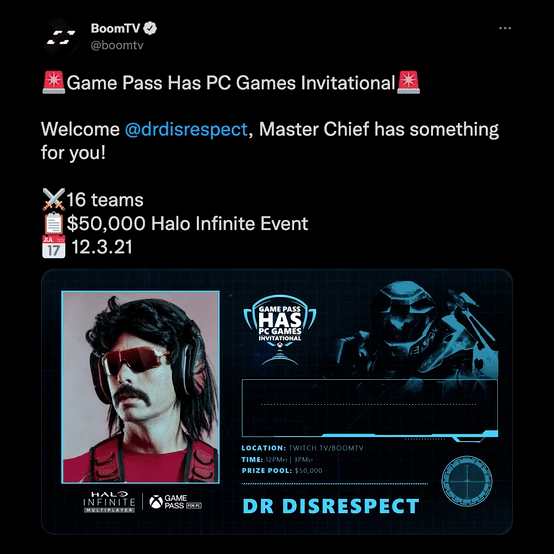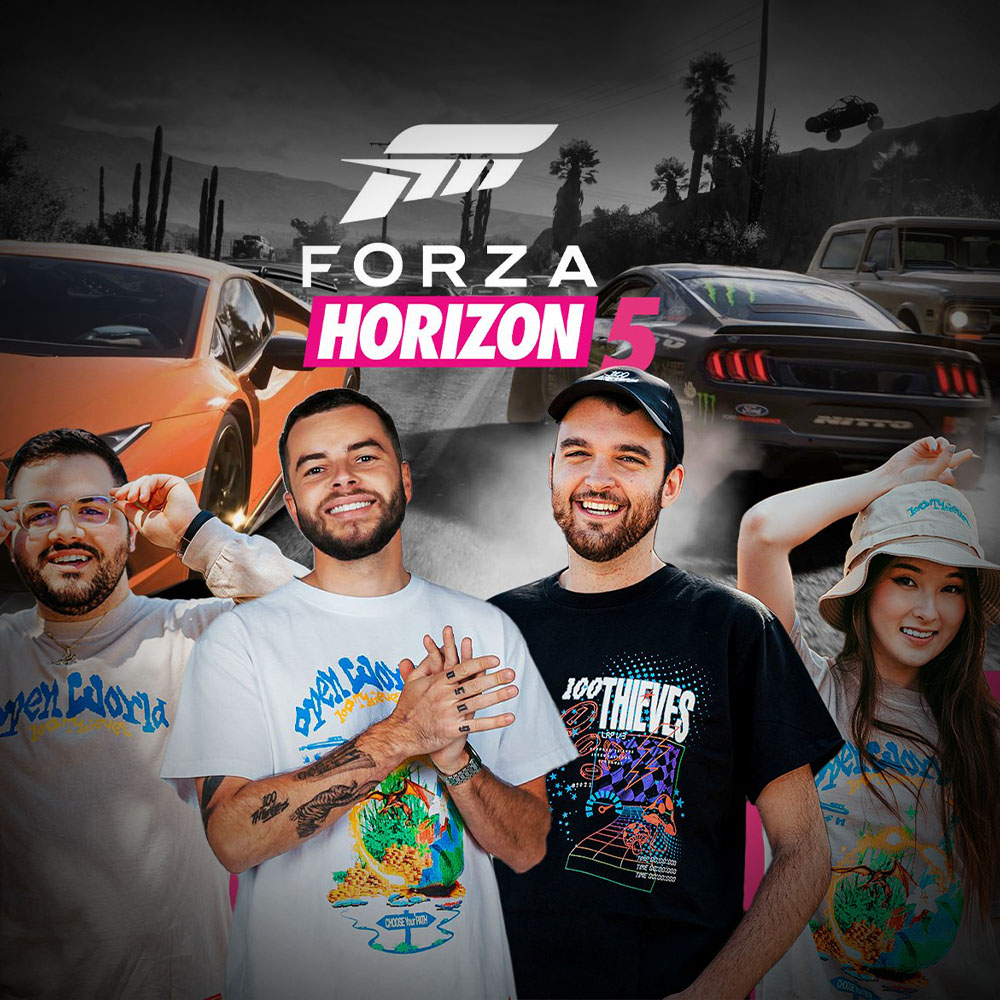 HORIZON WEEK WITH 100 THIEVES
For the launch of Forza Horizon 5 on PC Game Pass, we partnered up with streaming powerhouse 100 Thieves for "Horizon Week."
Each day, a different member from the org would play the game live on their Twitch channels. The streamers would invite lucky fans from their chat to join a lobby and go head-to-head in a race. If the streamer won, the fan received $1,000. If the fan won, they received $2,000.