Case Study
Joe vs. Carole | PEACOCK
Although there was plenty of intrigue around the Joe vs. Carole battle, research revealed audiences were skeptical of more Tiger King content. Our campaign approach was to focus on fans of true stories and darkly funny dramas by leaning into the controversy and drama and away from the outrageous tone of the Tiger King docuseries. With our message "the story you know was only half the tale," we proved why Joe vs. Carole is a compelling and unique series.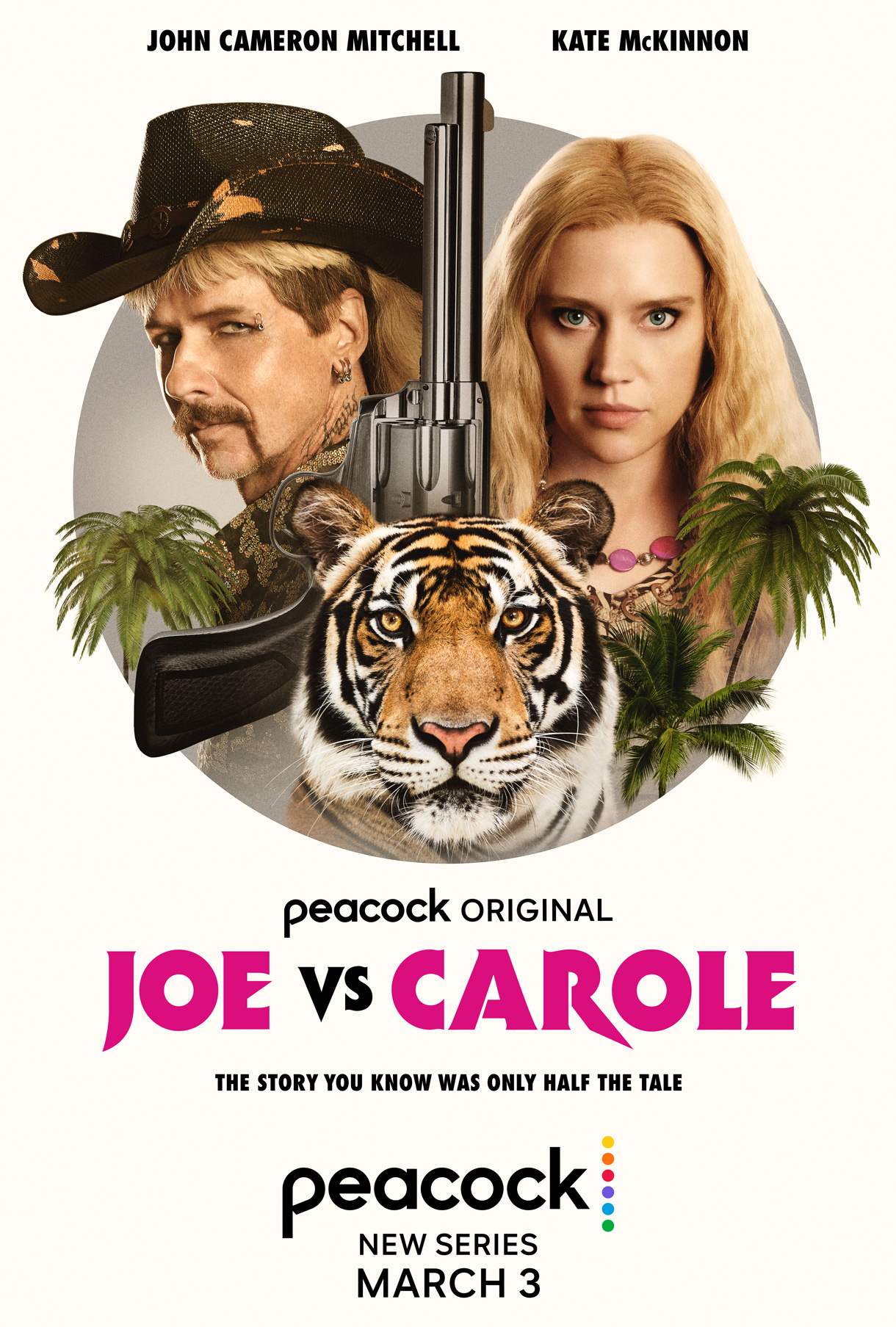 Key Art
Our graphic face-off key art paints our characters as two sides of the same coin, both figuratively and literally in using this holding device for the montage. Each of the montage elements showcases the personalities of these powerful characters and positions Joe and Carole side-by-side without appearing too contentious. Neither appears as the victim or victimizer–each has a valid story that's up to the viewer to dive deeper to unravel. We honed in our our star talent and pulled back on the flamboyant, crazy world of the characters to give the art gravitas and depict it as a scripted drama, differentiating it from the docuseries, however the talents' expressions give a wink to convey the comedic tone.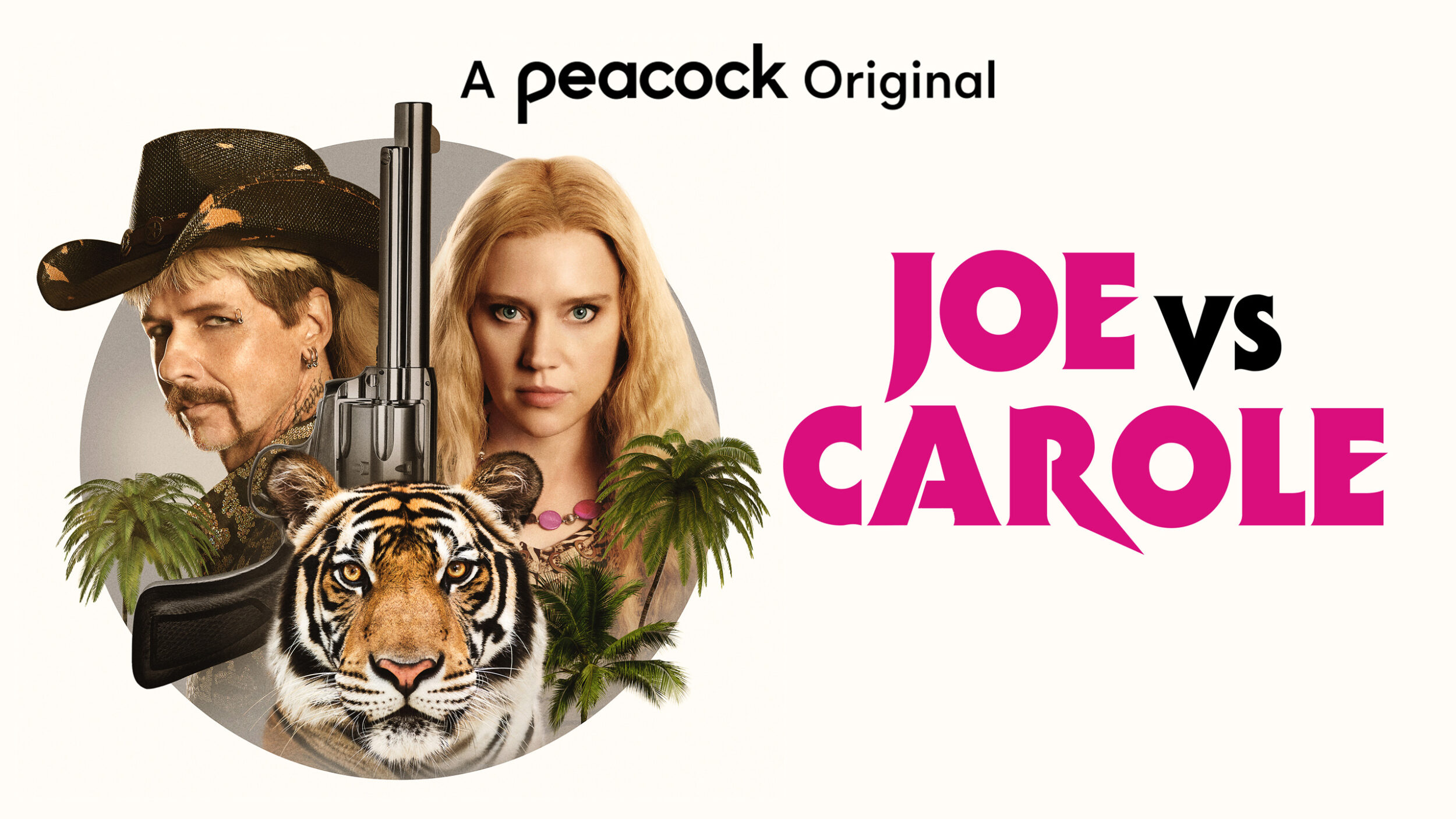 Teaser
In our teaser, which launched during the Beijing Olympics, we set out to distinguish this series from the docuseries both in talent and tone. The result is a character-focused spot proving that Kate and John not only look the part, but bring compelling performances to this dramedy. The tone illustrates this series as an elevated and award-worthy take on this story that was cinematic and layered. While it is humourous, the tone conveys a quirky, dark drama, not an SNL sketch.
Trailer
Our trailer showes a clash of two titans. While the docuseries focused more on Joe's side of the story, painting Carole as a caricature, Joe vs. Carole provides equal weight to Carole's story, which was particularly important to Kate McKinnon. We also created a sense of intrigue for viewers by hinting at never-before-seen events that lead to the docuseries. There's more to the tale.
We pitched the track "Don't Let Me Be Misunderstood" by The Animals as a way to elevate the trailer with this classic commercial cue while simultaneously hinting at the multiple layers within each of our protagonists. After digging through many covers, we ultimately decided to create our own bespoke and energetic cover with our in-house music team featuring our own vocal talent.
We are very proud that the :30 cutdown of this trailer premiered in the Super Bowl.