Case Study
Reasonable Doubt | Hulu
In partnership with the new Onyx Collective brand, we developed an integrated marketing campaign for their first scripted series Reasonable Doubt, from A/V promos to Social, Key Art, OOH/DOOH, and additional partnerships. Our goal was not only to drive awareness and interest in the series, but also to amplify Onyx Collective and develop a positive brand association.
The Reveal, First Look Featurette, & Motion Poster 
Created by Raamla Mohamed from Scandal and Little Fires Everywhere, Reasonable Doubt follows Jax, a brilliant defense attorney helping clients navigate the turbulent criminal justice system, while also juggling plenty of complications in her personal life. To bring this campaign to life, we directed a live-action shoot to capture multiple AV pieces as well as multiple Key Arts.
Our special shoot spot above "The Reveal" kicked off our integrated campaign, introducing Emayatzy Corinealdi as the lead, teasing the storyline, and announcing the premiere date. We shot the entire cast on a green screen stage for The First Look Featurette, interviewing each character about the show and highlighting Kerry Washington as an EP and director of the first episode. Then for the Motion Poster, we used a techno crane to shoot details of Jax's office as we see legal books and crime scene photos completely submerged in water, signifying that she may not have everything under control.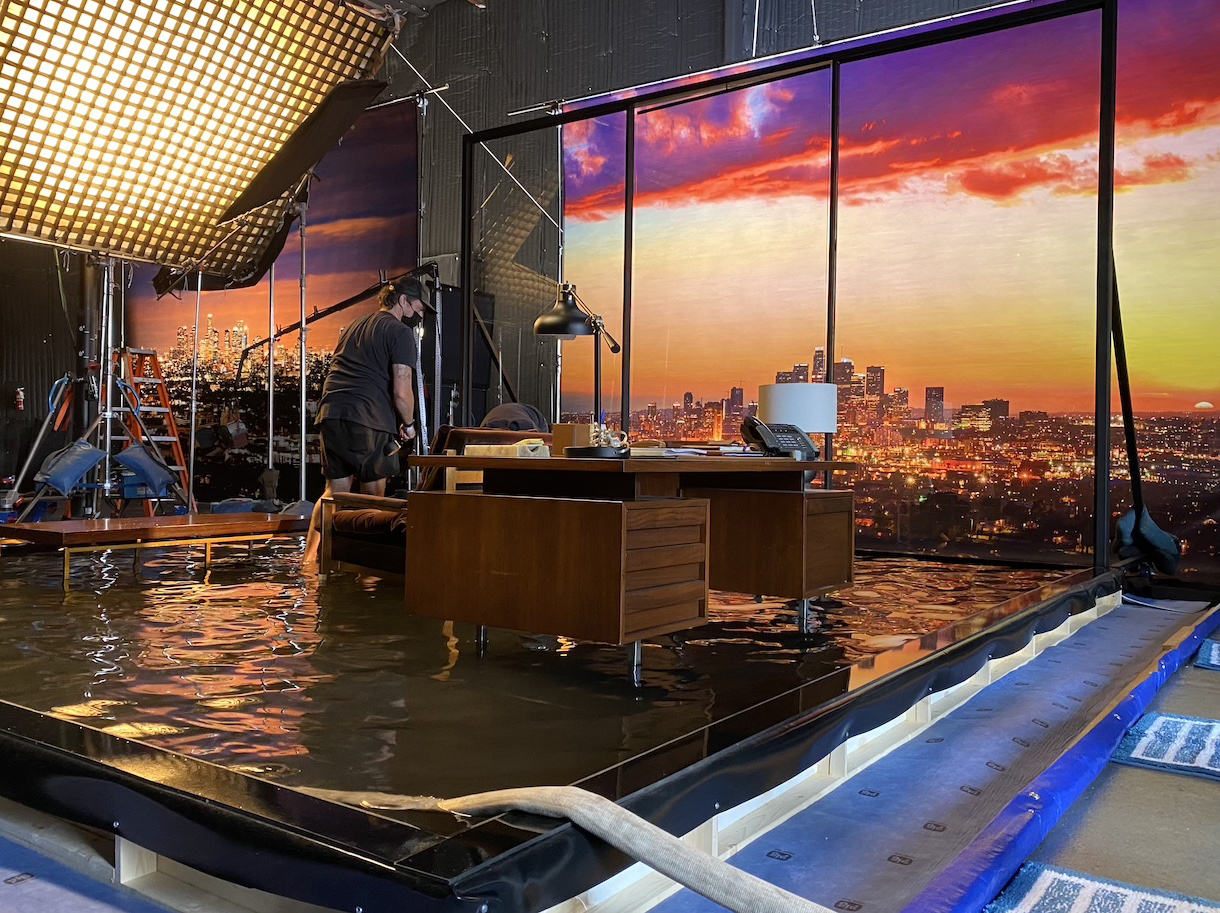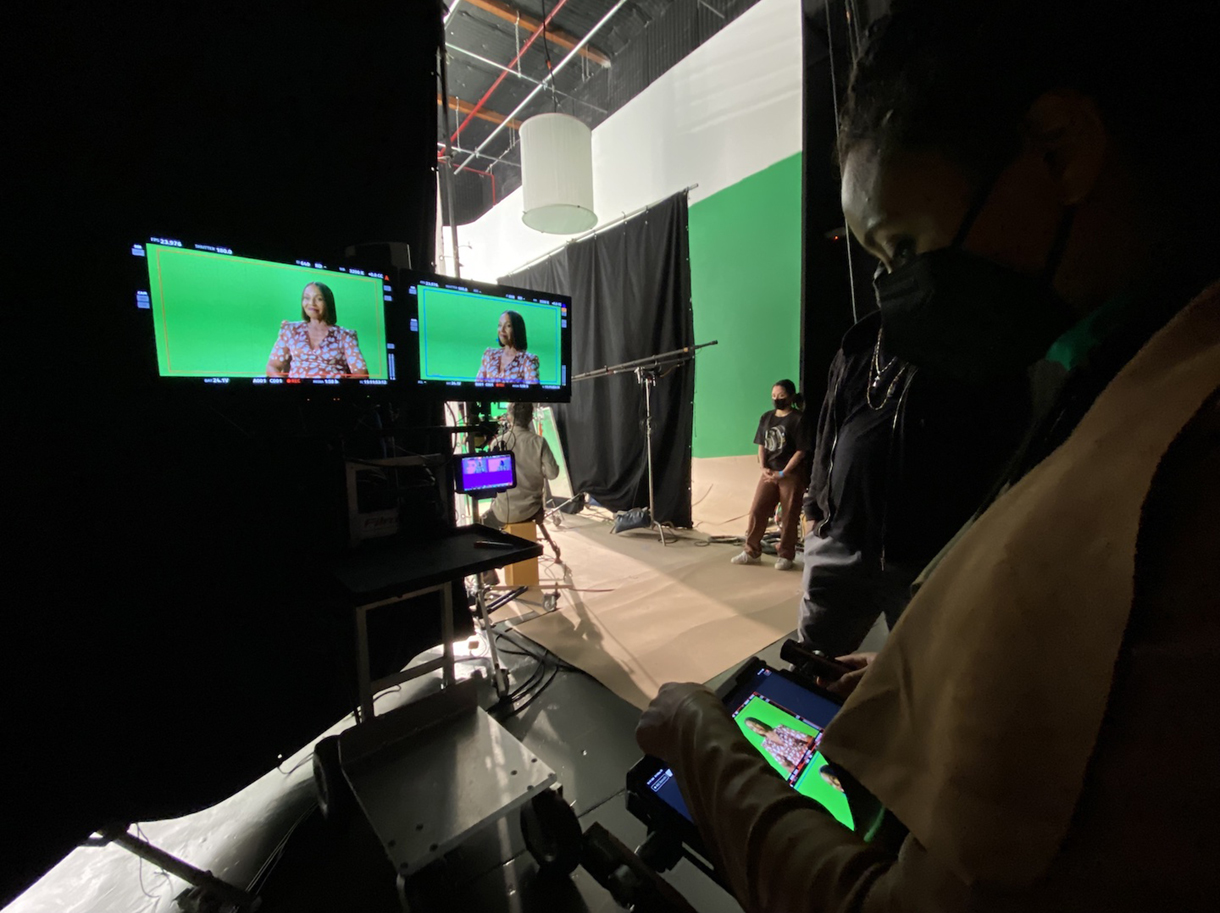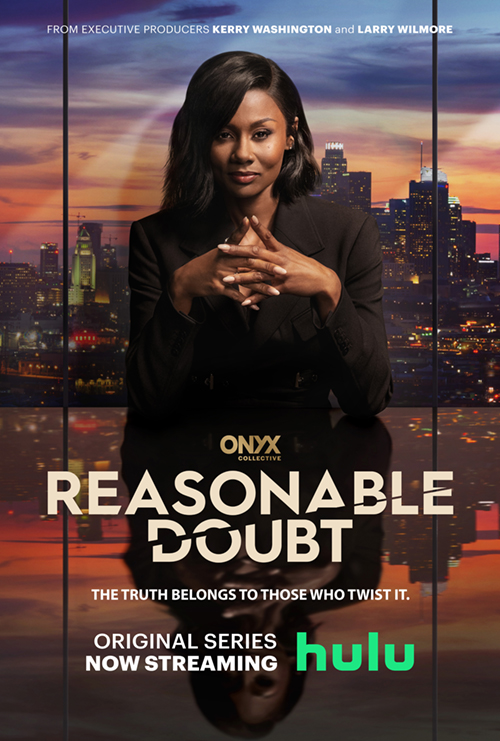 Key Art
Beginning with sketch concepting, we then shot 4 different Key Art concepts, 2 of which were ultimately used for the hero and companion art. Our hero art highlights the strong, composed, and powerful Jax with the downtown Los Angeles skyline in the background. Her pose and the clean visuals bring us in closer to her polished, "sophisticated" world while the spotlights nod to the criminal aspect of the series. For the companion art, we nodded to the chaos and turmoil of the series, highlighting Jax's confidence and composure while symbolic items speaking to her career and story haphazardly float around her.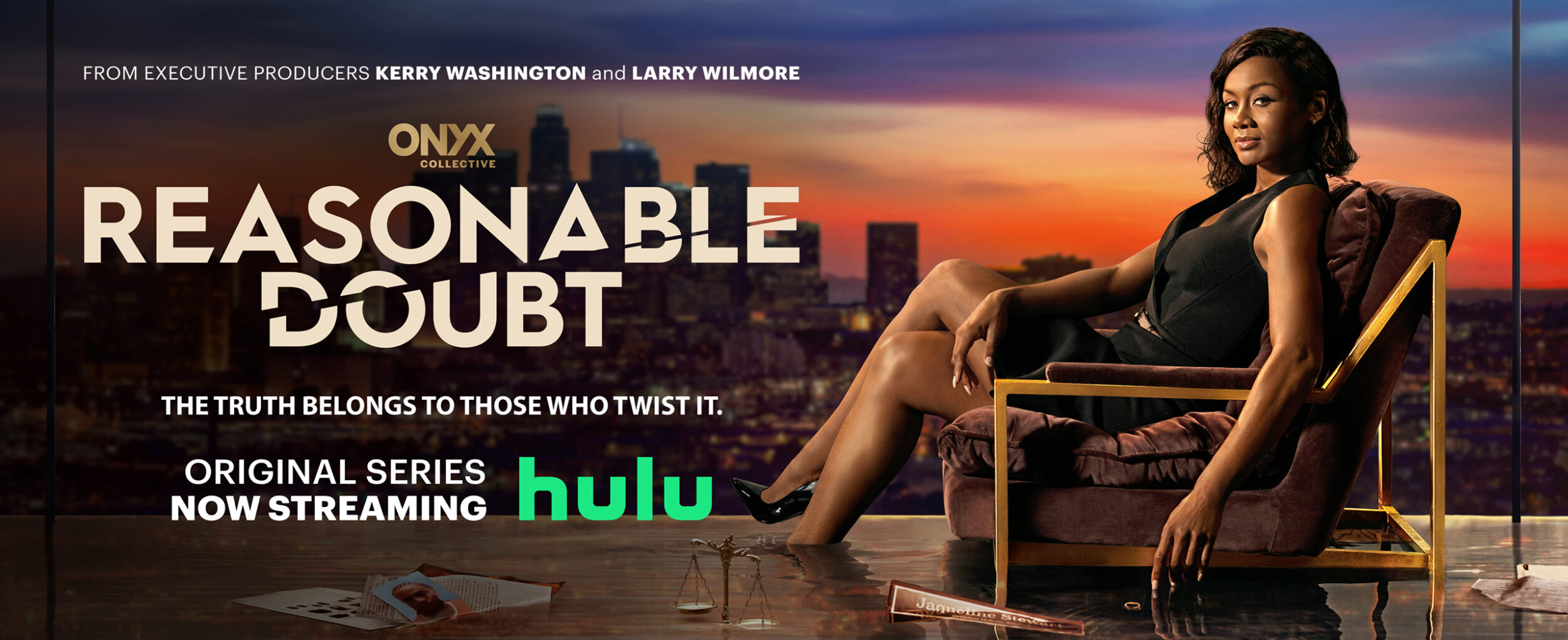 Trailer & TV Spots
To further drive awareness, we developed the full-length trailer, cutdowns, and TV spots to follow Jax's journey both in and out of the courtroom. For the trailer, we focused on introducing Jax's character communicating, settling on "Vegas" by Doja Cat to embody the attitude of the series. For the TV Spots, we focused on the contrast between Jax's professional life navigating challenging high-profile cases and her chaotic personal relationships.
Social Media 
To drive engagement and interest, we leaned into social listening to give fans what they wanted to see, hear, and talk about. Ahead of the series premiere, we developed motion character posters for each of the main characters as a pre-premiere tactic to introduce fans to the storyline. In addition, we developed countdown assets highlighting fun and eye-catching scenes counting down to the premiere. Post-premiere, we used social listening to develop reactive content to ensure fans could use our collateral to talk about the craziest moments that they resonated with the most.  
Partnerships & OOH
In the weeks leading up to the show premiere, we partnered with a Black-owned business, Hilltop Coffee + Kitchen to give fans a special treat: a lavender latte named after Jax, coffee sleeves, and even tip jars for the two different male leads. Lastly, we adapted both of our Key Arts to support the media plan for the series, both digital and OOH across Los Angeles, Chicago, New York, and Atlanta. 
Results
Overall, the show was deemed a success by audiences and critics – with high volumes of social conversation driving positive sentiment for the series, and excitement about a potential for Season 2.