Case Study
Tubi
At the start of 2020's COVID-19 quarantine, streaming had doubled in key target demographics and premium ad inventory nearly disappeared with the explosion of SVOD. Across both B2B and B2C touch-points, we worked with Tubi to make streamers and advertisers take a second look. Nearly 2 years later, Tubi has surpassed 3 Billion hours streamed.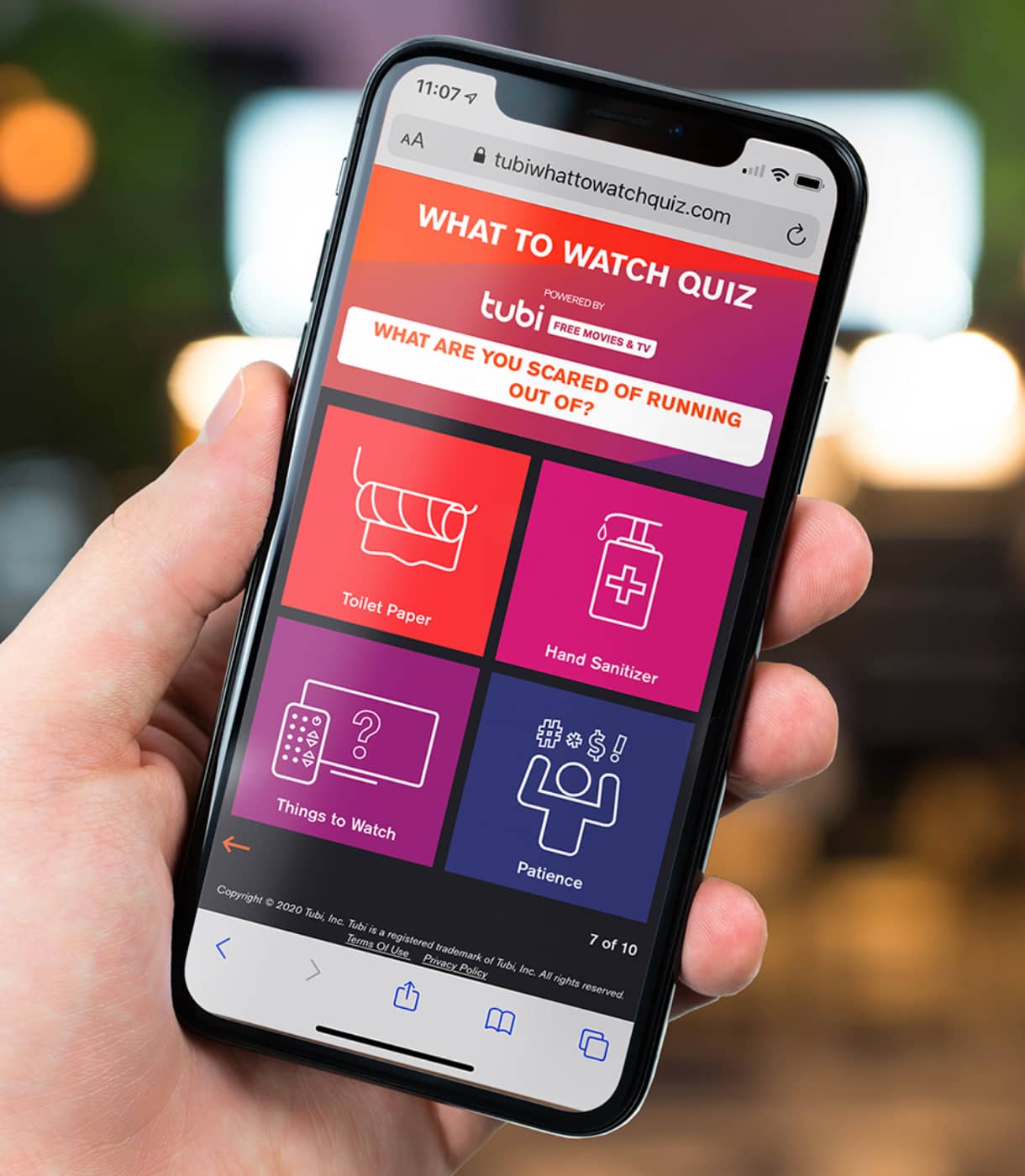 NewFronts & New Fans
On the heels of their acquisition by Fox, we produced Tubi's first NewFronts presentation—completely virtually.
Then to target consumers, we built a quiz to lead them to a playlist of free content based on their mood.
Acquisition & Advertisers
Starting after NewFronts, we began working closely with Tubi on their acquisition-driving A/V spots. To date, we have launched several Brand Spots as well as dozens of promos and sizzles for broadcast and paid media, from Hot Christmas in July to Shark Month, to drive awareness and consideration for Tubi sign-ups.
For B2B, we created a custom animated explainer video for advertisers to promote their innovative ad technology.
By the end of 2020, Tubi had seen 100% increase YOY in total view time and a 65% YOY increase in monthly users, totaling 33 Million (ref).
Brand Campaigns
In 2021, we've worked together with Tubi on two large-scale brand campaigns, including TV spots, out of home, social, and digital display.
Tubi Originals
In June, we worked together to launch their first original film, A Chance for Christmas with a Trailer, TV Spot, and a suite of design assets. We now are engaged to work on over a dozen of their upcoming Tubi Original films.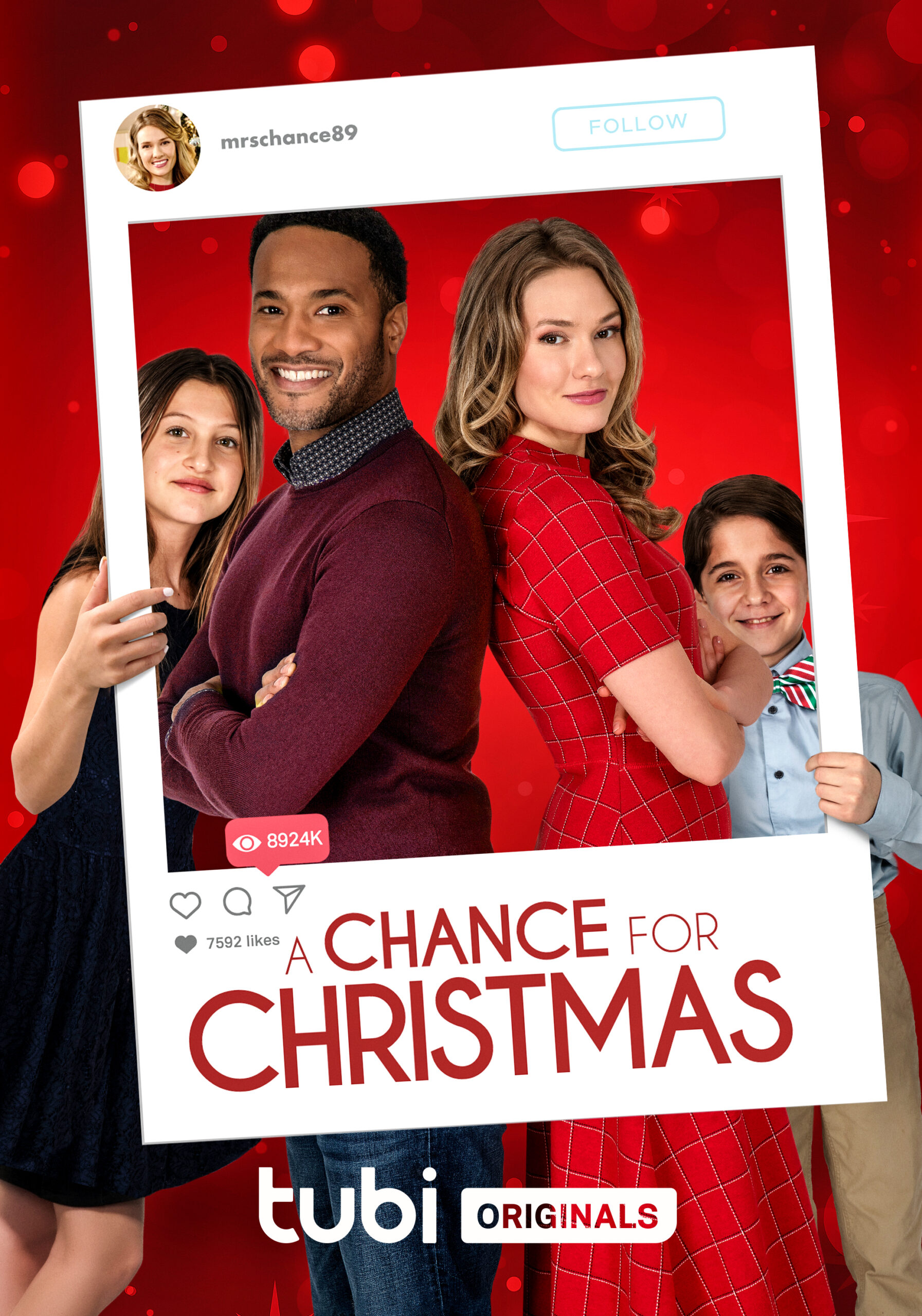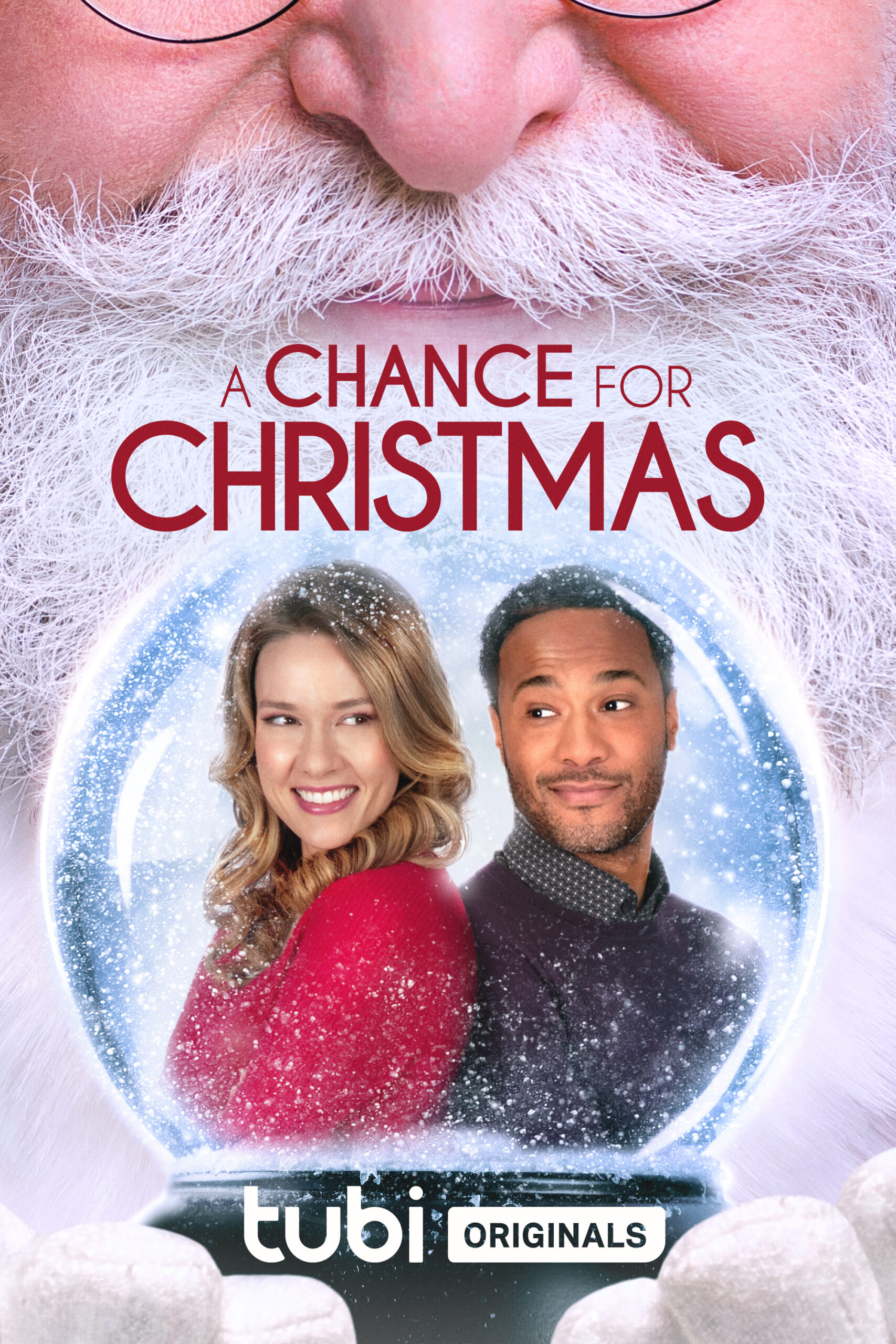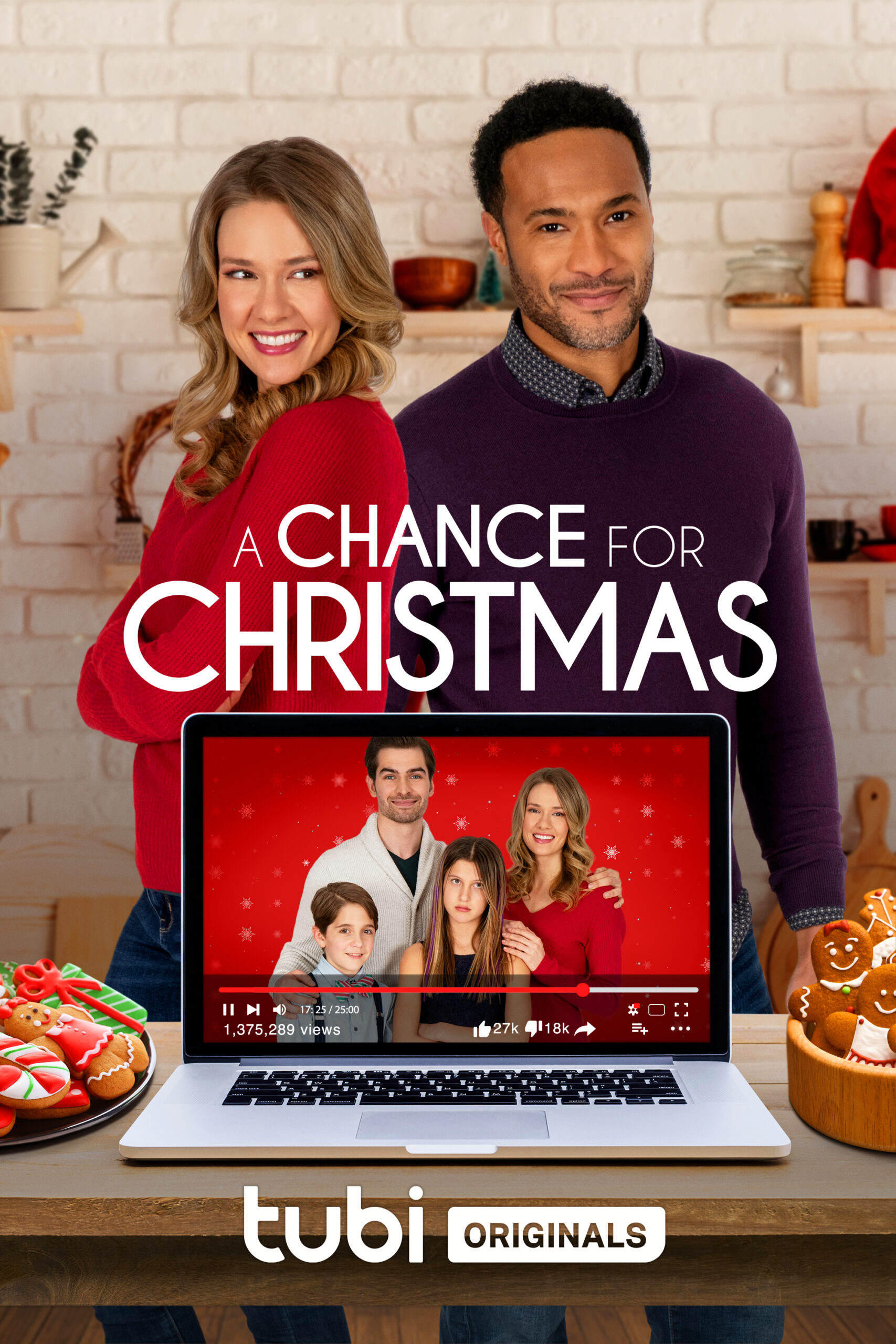 Sports on Tubi
In August, we helped Tubi announce that Sports had launched on their platform. In addition to an overall :30 Sports Spot, we created this one for MLB specifically. 
At the end of their fiscal year, Tubi surpassed 3B hours streamed, up more than 50% from the previous year (ref). At over $1.7B worth of annual revenue, Tubi is now one of Fox's biggest operating units, approaching nearly half of the company's typical TV ad tally (ref). We're excited to continue to grow and expand Tubi's audience, its catalog, and its market share.